Management and Marketing
Bachelor of Business in Marketing
Why Choose Marketing at WIU?

Integrated digital, social and mobile marketing curriculum provides an industry relevant skill-set
Embedded industry certifications provide competitive positioning in career placement
Student organizations, study abroad programs, professional development events, career fairs, and internships provide networking opportunities and industry experience
The integrated program allows students to earn two degrees (bachelor's and MBA) in just five years
Accreditation by AACSB International (The Association to Advance Collegiate Schools of Business) ensures a quality educational experience

View Program Details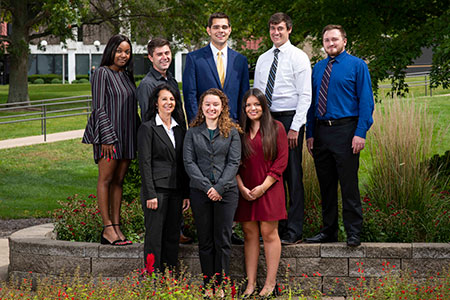 Marketing Club
WIU's Marketing Club provides students with the opportunity to explore the practical applications of marketing management, advertising, promotion, and public relations.
Meet the Marketing Faculty
Opportunities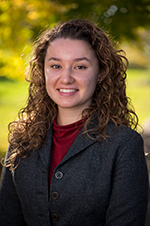 Darby Rumler, was a recent second generation Leatherneck and pursued her dual Bachelor's degrees in Marketing and Graphic Communication. She was an active member of the WIU Marketing Club, a student leader for the Campus Students for Christ ministry, and a Media Team member for the Crossing church. Darby is currently employed at IMEG Group, a national construction engineering and design consulting company.
"Western has given me the knowledge, hands-on skills, experiences, and resources to succeed after college. Being a leader of numerous group projects and the President of Marketing Club has taught me what it means to be a leader -and yet still be coachable, how to organize unique events, fundraisers, and execute multi-media advertising campaigns, and how to think with a more future-forward focus."
-Darby Rumler, '19
Scholarships
CBT Distinguished Alumnus Scholarship ($2000)
Dr. Jack P. Daniels (4 @ $1000)
William Epperly Scholarship (1 @ $2700)
Excellence in Business and Technology Scholarships (10 @ $2000)
Jerry Purdum Scholarship for Business ($2000)
Wendall Toland (1 @ $1000)
Charlene Callison (1 @ $2000)
Mabel L. Emory (1 @ $1300)
James & Peppi Kenny (1 @ $700)

View More for Business Majors