First Year Experience
Mentorships and Connections
The Office of Retention Initiatives is proud to offer a number of resources and additional ways to find connections, mentors, and assistance to students. Both the Building Connections Mentorship program and the Leatherneck Success Team offer fantastic ways for students to find additional people on campus who are focused on and committed to their success. 
Building Connections Student Mentorship Program
The Building Connections Mentorship program focuses on assisting students in their transition to Western Illinois University. Students are paired with faculty and staff members who facilitate individual meetings to discuss campus connections, resources, and more. 
Students taking University 100 will automatically be paired with a Building Connections Mentor. Any student may sign up for a Building Connections Mentor by clicking here and completing the request form.

Leatherneck Success Team
The Leatherneck Success Team (LST) is a peer-to-peer resource and mentoring for students. The team consists of a group of Western Illinois University students who have a passion for mentoring fellow students. LST members are available to meet with their peers to discuss a variety of different topics including, but not limited to:  
Time management, organization, and prioritization
Developing a study plan
Learning new ways to study and take notes
Navigating syllabi
Talking to professors
Discovering campus resources
Getting involved
Finding a quiet place to study / a study partner
Much more
Goal
The overall goal of LST is to aid in the academic and success skill development of fellow Leathernecks.
Leatherneck Success Team
CONNECT WITH US.
 fb.com/wiusuccess
Follow us on Facebook to find out how we can connect for events, activities, and/or assistance.
Meet the LST Members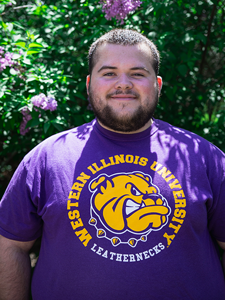 Christopher Gibson
Major: Accountancy
Class: Junior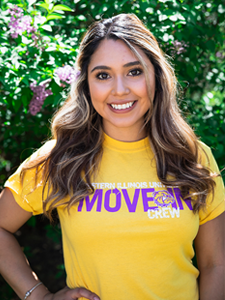 Bianca Reyes
Major: Political Science
Class: Senior
Fave: My favorite things about WIU is the diversity on campus because it allows people to learn and grow from one another. My second favorite thing is the leadership opportunities that WIU offers; there is an opportunity for everyone and anyone on campus!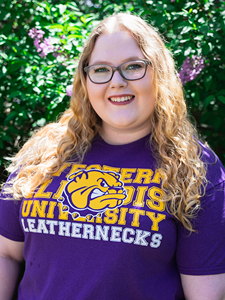 Tea Wheat
Major: Elementary Education
Class: Senior
Involvement: Resident Assistant, Western Courier Writer, National Residence Hall Honorary, Student Education Association, Kappa Delta Pi, Phi Eta Sigma, Centennial Honors College, University Conduct Board, IRHA 2020 Host Institution Conference Board
Fave: My favorite thing about WIU is the welcoming community and amazing people! I also am so thankful for all of the opportunities that WIU has given me!