Quad Cities Campus
Financial Aid Steps
The financial aid application process is an annual activity beginning any time after January 1st for the upcoming academic year (fall, spring and summer). The first step of the application process is completing The Free Application for Federal Student Aid (FAFSA), which is required for all federal aid (including loans) and the Illinois Monetary Award Program (MAP).
The WIU priority consideration date for applications is February 1st , but applications are accepted throughout the year. Financial aid applications are reviewed in the order they are received, and any applications received after August 1 may not be completed prior to the beginning of the fall semester.
Completing your FAFSA is always the first step, and must be done each year!
Some students will be required to verify their application information.
Each complete application will be reviewed by a financial aid advisor.
You will be notified of your financial aid awards through your University email.
Certain procedures or requirements can affect when you receive your aid.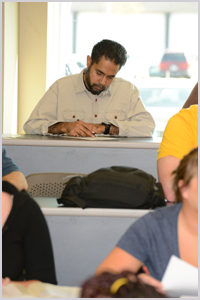 The first step is always completing the Free Application for Federal Student Aid (FAFSA), which can be done online at www.fafsa.gov. If you're looking for a quick and easy review, check out the: