Quad Cities Campus
Types of Aid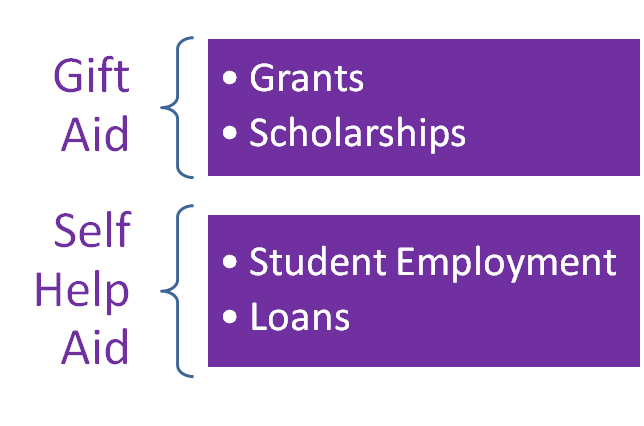 Gift Aid
Grants and Scholarships are frequently referred to as "Gift-Aid" because they typically do not need to be paid back. Grants are often based on a student's Financial Need, which is determined by the Free Application for Federal Student Aid (FAFSA) and Scholarships are usually merit-based.
Self-Help Aid
Student Employment and Loans are considered "Self-Help Aid" because they require additional responsibilities for the student. Loans are required to be repayed with interest and Work Study requires funds to be earned.
To learn more about the specific Financial Aid Programs, follow the links on the right.
Sources of Aid
There are four main Sources for Financial Aid.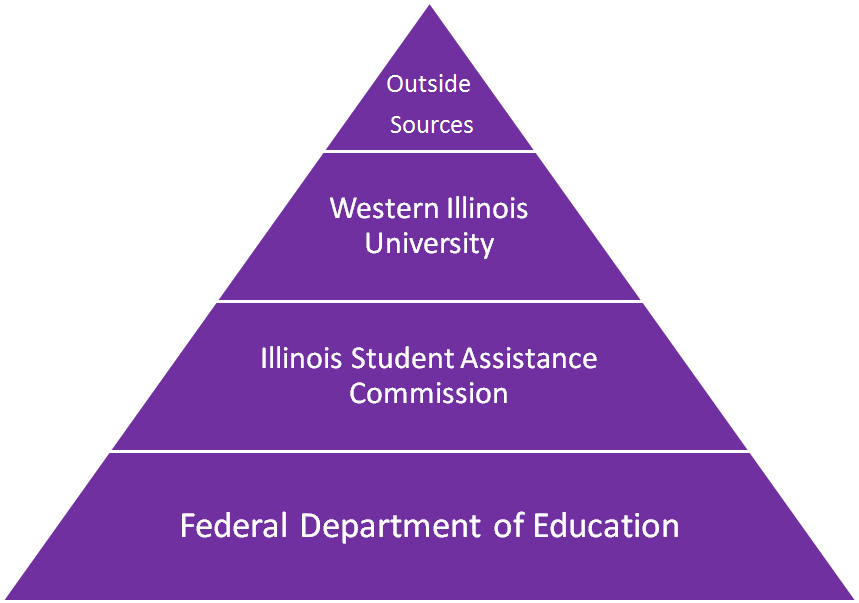 The Federal Department of Education is the largest source for Financial Aid in the country. Federal Student Aid offers low-interest Loan Programs, Work-Study, Military Programs, and several Grant Programs.
The Illinois Student Assistance Commission (ISAC) is the Financial Aid Agency for the State of Illinois. ISAC offers the Monetary Award Program (MAP Grant), Military Aid Programs, and Teacher Aid Programs. Typically, Financial Aid offered by ISAC is for Illinois Residents to attend schools within Illinois.
WIU offers Scholarships based on Merit and Financial Need. To see what scholarships are available visit the Quad Cities and Macomb Scholarship Pages.
Outside and Private Sources can be local Community-Based Organizations that may offer assistance in the form of various Scholarships or Financial Institutions (Banks and Credit Unions) that may offer Private or Alternative Student Loans. It is recommended to use Private Student Loans as a last resort for funding your education.
Financial Aid Programs
Federal Department of Education
Pell Grant
Iraq and Afghanistan Service Grant
Federal TEACH Grant
Federal Supplemental Education Opportunity Grant
Federal Work-Study
Perkins Loans
Direct Stafford Loans
PLUS Loans
Illinois Student Assistance Commission
Monetary Award Program
IL Veterans Grant
IL National Guard Grant
Grant Program for Dependents of Police, Fire, or Correctional Officers
Minority Teachers of IL Scholarship
IL Special Ed. Teacher Tuition Waiver
Western Illinois University
WIU-Quad Cities Scholarships
Transfer Commitment Scholarships
Freshman Commitment Scholarships
Study Abroad Scholarships
Program of Study Scholarships
And More!
Outside Sources
Outside/Private Scholarships
Alternative Loans