Western Illinois University - Quad Cities - Academics

Audience Menu
Web Tools and Search Bar

Top Navigation
Quad Cities Campus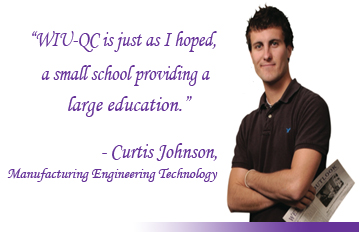 Your Freshman Experience at WIU-Quad Cities
Now you can be one of the first freshmen at WIU-Quad Cities!
Last year, WIU-Quad Cities marked history by having the first ever freshman class.  This group of students enrolled full-time on our campus changing the "transfer only" nature of WIU-Quad Cities.
Pick the pathway that is best for you:
Freshman Honors Cohort - qualified students can take all of their general education requirements at WIU-Quad Cities.
Linkages Program - qualified students take courses at WIU and courses with a partnering community college for freshman and sophomore years.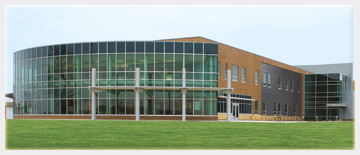 Freshman classes are located at the new, state-of-the art Riverfront Campus.