Housing

Caroline Grote Hall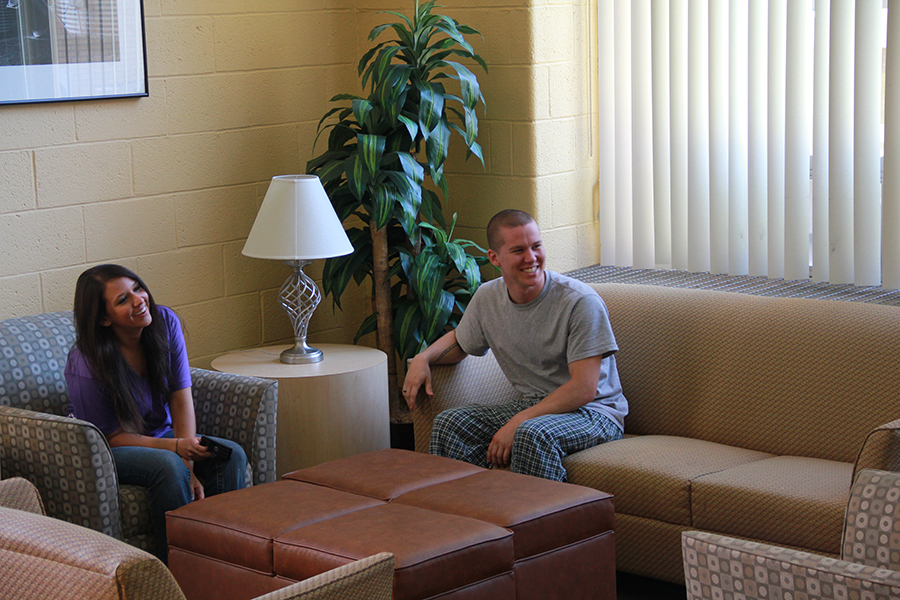 Caroline Grote Hall, commonly referred to as Grote, offers a suite-style living environment in which a bathroom is shared by one double room and one single room. The community is for upper-division students and graduate students.
Quick Links
Location
Hall Contact Information
Linc/Wash/Grote Desk: (309) 298-3590
Hall Clerk: (309) 298-3597
Complex Director
Adam Brunner
(309) 298-3502
A-Brunner@wiu.edu
Caroline Grote Mailing Address
720 W ADAMS ST RM ____
MACOMB, IL 61455-1333
Amenities at Caroline Grote include
Single and Double Suite-style Rooms
Carpeted Rooms
Semi-Private Bathrooms
Air Conditioned
Laundry Facilities

Digital Cable TV
Wi-Fi (All Rooms)
Local Phone Access
24-hour Computer Lab
Furnishings

Rooms in Caroline Grote come with:

Stackable Bed Frames
Stackable Desks
Stackable Dressers
Desk Chairs

Furniture Configuration Video:

Extras

The following items are available for rental through WIU or our campus partners. Click an item to learn more.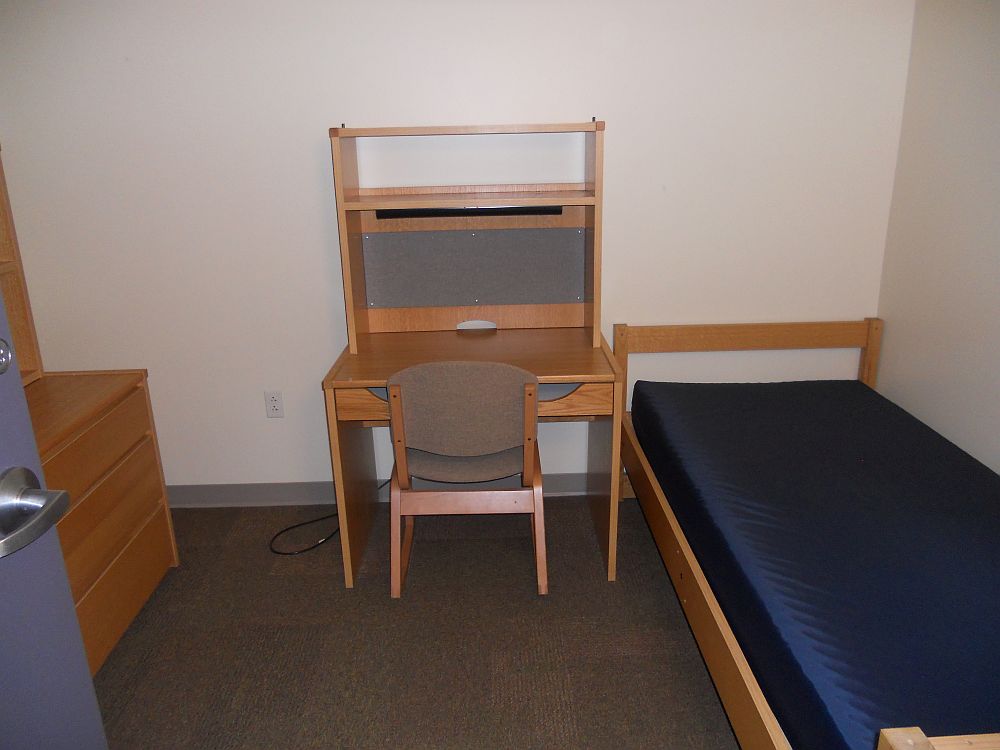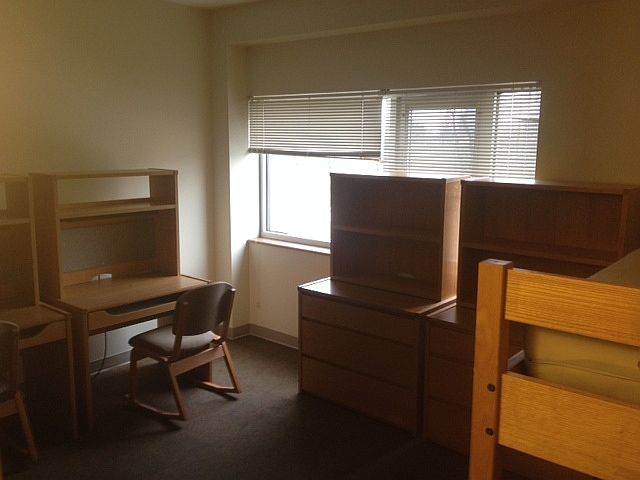 Suite-Style Living
Grote Hall is comprised of single and double suite-style rooms. Single rooms are equipped with one loftable bed frame and mattress, as well one desk, desk chair, dresser, and closet. Double rooms contain two sets of furniture.

Click to Enlarge

Dimensions

Room A:

Room:

10'6" x 11'6"

Desk: 24"W x 36"D x 30"H + shelf
Bed Frame: 41"W x 84"L x 58"H
Mattress: 34"W x 80"L x 8"D
Closet: 58"W 24"D X 92"H to shelf
Bookshelf: 36"W x 12"D x 30"H
Bathroom:

7' x 8'

Room C:

Room:

15'6" x 11'6"

Desk: 24"W x 36"D x 30"H + shelf
Bed Frame: 41"W x 84"L x 58"H
Mattress: 34"W x 80"L x 8"D
Closet: 130"W 24"D X 92"H to shelf
Bookshelf: 36"W x 12"D x 30"H

Bathroom:
Complex Director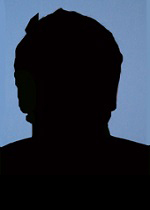 Hall Clerk