University Counseling Center
Personal Assessments
The Counseling Center has assessments to help students:
Determine their psychological patterns.
Test their learning abilities.
Describe their personality characteristics and compare them to others.
Provide information about study skills.
Gain insight into their relationships. 
Provide information about their academic skills.
Choose a major or career.
Tests Include:
Attention deficit/ hyperactivity screening battery
Learning abilities battery
Beck Anxiety Inventory (BAI)
Beck Depression Inventory (BDI-II)
Career Decision Making System (CDMS)
COPS system (COPS)
Fundamental Interpersonal Relations Orientation-Behavior (FIRO-B)
Kolb's Learning Styles Inventory
Millon College Counseling Inventory (MCCI)
NEO Personality Inventory (NEO-PI-R)
Personality Assessment Inventory (PAI)
Minnesota Multiphasic Personality Inventory - 2nd Edition (MMPI-2)
Strong Interest Inventory (SII)
Wechsler Adult Intelligence Scale - Fourth Edition (WAIS-IV)
Woodcock Johnson Tests of Cognitive Abilities and Achievement
For a list of all tests and their prices please see here.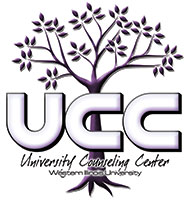 Contact Info
University Counseling Center
Memorial Hall 1st Floor
1 University Circle
Macomb, IL 61455
Please call to schedule an appointment. Appointments cannot be made through email.
Phone: (309) 298-2453
Fax: (309) 298-3253
Email: ucc@wiu.edu