Western Illinois University: Macomb Campus

Audience Menu
Web Tools and Search Bar

Top Navigation
University Union Board
University Union Board Committees
Family Weekend: Led by the executive board and hosted and run by the executive and activities boards
Campus-wide collaborative activities are set for this annual event including a golf outing, 5K run/walk, outdoor carnival, picnic and other family focused events and activities.
Coffeehouse
Showcases small group entertainment including acoustic musical acts, club acts and open mic nights in a coffeehouse-style environment.
Comedy
Provides a variety of comic entertainment including one-person shows, multi-artist showcases and student talent.
Concert Productions
Consists of both large and small scale concerts highlighting various music genre on a rotating basis. Events are presented at indoor and outdoor venues.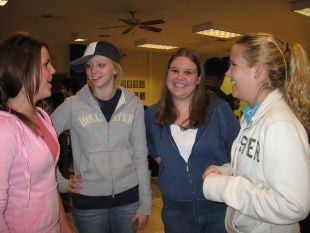 Homecoming
Plans the theme for homecoming and coordinates activities associated with Homecoming week including Parade, Royalty, Paint the Town, Variety Show, Yell Like Hell and Dec the Campus.
Issues and Ideas
Provides a variety of speakers and educational activities which increase awareness of social issues, current events and other hot topics.
Special Events
Provides novelty and variety acts like magicians, inflatables, and other special attractions.
6 Committees, 1 UUB
Coffeehouse
Comedy
Concerts
Homecoming
Issues and Ideas
Special Events
Contact Info
University Union Board
University Union
1 University Circle
Macomb, IL 61455
Email: uub@wiu.edu
Phone: (309) 298-3232
Fax: (309) 298-2879