Libraries
12th Annual Authors Reception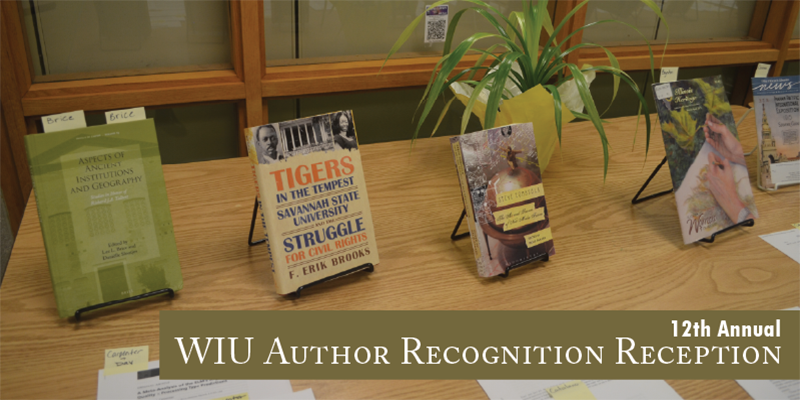 To celebrate the scholarly and artistic output of Western Illinois University, University Libraries will be hosting the 12th annual WIU Author Recognition Ceremony on Wednesday, April 26th, from 3 to 4:30 PM in the Malpass Library Garden Lounge.
The annual Author Reception recognizes those at Western Illinois University who have published during the 2016 calendar year, including authors of books and articles, composers of music, producers of film, and the like. WIU Authors will be honored, published items displayed, and refreshments will be served at this celebration of the scholarly achievements of our University.
For more information, contact Jeanne Stierman at (309) 298-2762 or JD-Stierman@wiu.edu.