Quad Cities Campus
Academic Advising - Quad Cities
What does the Academic Advising Center do?
One of the ways WIU-QC implements its core values is by offering professional advisors. The Advisors are trained and experienced in advising and committed to it full time. WIU-QC students appreciate the professional attention to their unique individual needs.
All students at WIU-QC are assigned an academic advisor. You both share an important responsibility. While ultimately you are responsible for your graduation requirements, advisors are available to clarify University policies and procedures and to assist in developing your degree plan.
Following are typical tasks you may discuss with your advisor:
Explore majors within the College and/or University
Drop a class
Review your degree plan
Make a schedule change
Declare or change your major
Obtain career information
Apply for graduation
College of Business & Technology
Ashley Wilkinson
Accounting
Human Resource Management
Information Systems
Management
Marketing
Supply Chain Management
Email:  AL-Wilkinson2@wiu.edu
Phone:  309-762-3999 ext. 62326
---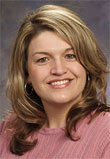 Andi Potter
Civil Engineering
Engineering
Engineering Technology
Mechanical Engineering
Email:  AD-Potter@wiu.edu
Phone:  309-298-2100
College of Fine Arts & Communication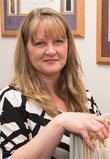 Jennifer Grimm
Email:  JK-Grimm@wiu.edu
Phone:  309-762-3999 ext. 62224 (QC office)
Phone:  309-298-1938 (Macomb office)
College of Education & Human Services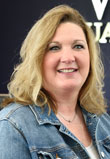 Kim Moreno
Elementary Education
Law Enforcement & Justice Administration
Recreation, Park & Tourism Administration
Phone:  KM-Moreno@wiu.edu
Email:  309-762-3999 ext. 62325
College of Arts & Sciences
Kenny Wheeler
English
General Studies
Liberal Arts & Sciences
Psychology
Freshman
Email:  KW-Wheeler@wiu.edu
Phone:  309-762-3999 ext. 62327