Quad Cities Campus
Meet Your WIU-Quad Cities Admissions Counselors
Kassie Daly - Associate Director of Admissions
Its great to be a Leatherneck!
I'm Kassie Daly and I love working at Western Illinois University-Quad Cities. As a Recreation, Park Tourism and Administration graduate from the WIU Macomb campus it has been great to tell students about the fantastic Western experience students can have here in the Quad Cities or in Macomb!
Before joining the admissions team here at Western Illinois University-Quad Cities I was with admissions at John Wood Community College for almost 6 years prior to relocating to the Quad Cities with my family. I joined Western Illinois University-Quad Cities in May of 2010 and I am so excited to be a part of a University that truly puts students needs first. My favorite part of admissions is helping students navigate the college process.
The schools I visit in the Quad City and greater area are: Black Hawk College, Black Hawk -East, Scott Community College, Clinton Community College, Muscatine Community College, Kirkwood Community College, Sauk Valley Community College, Rockridge High School and Mercer County High School. My primary role is to oversee transfer admissions for WIU's two campuses.
I also visit Black Hawk and Scott Community Colleges to help transfer students take the next step to earn their bachelors degree.
If you miss me when I am in your area feel free to schedule a visit to campus anytime!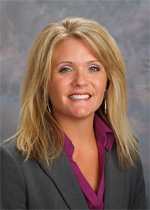 Fun Facts
Hobbies: running, playing volleyball or any other active game and reading
Favorite things: My two boys, chocolate, cookie dough, music, being with friends, and McDonalds cheeseburgers...no onions
Favorite places to visit: Any place with a beach and warm weather, Colorado, Galena, Illinois and LeClaire, Iowa
Contact Information
Phone: (309) 762-1495
Email: KJ-Daly@wiu.edu
---
Cameron Ruiz - Admissions Counselor
My name is Cameron Ruiz I am from Rock Island, IL and am a 3rd generation alumni of WIU with 2 aunts, an uncle, and mom all attending. I graduated with my B.A. in Liberal Arts and am currently working on my Master's in College Student Personnel at the Quad Cities Campus.
Before joining the admissions team I worked as a student worker for 3 years as both a student worker and a representative of Americorps. In that time I helped manage our food pantry, helped to establish our campus garden, and helped with planning campus events. I am beyond excited to do my part in creating the positive experience here at Western that I was able to benefit from. I also enjoy giving back to the community that raised me and have done that by coaching youth and high school sports at Rock Island High School while also piloting an after-school program there through an internship in the LAS program here at WIU.
My favorite thing about WIU are the people that made me feel valued and supported from the day I set foot on campus. My goal is to be able to recreate that for current and future students of this university.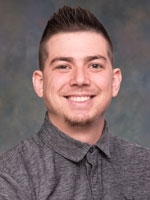 Fun Facts
I was a two-time state champion in high school in baseball and basketball.
Huge fan of 70's and 80's music, hair bands in particular
I collect books and vinyl records.
Huge Star Wars and Lord of the Rings/Hobbit fan
Contact Information
Phone: (309) 762-9481
Email: CR-Ruiz@wiu.edu
---
Kellie Larrabee – School of Graduate Studies
My name is Kellie Larrabee and I am proud to part of the Admissions Team at Western Illinois University – Quad Cities. With a 30-year human resources career throughout the United States, I recently received my Master of Science degree in College Student Personnel/Higher Education Leadership from WIU.
Outstanding faculty, academic programs, and facilities coupled with individual attention and affordability made my degree experience at WIU one of my life's biggest achievements. I enjoy sharing my personal experiences with the unlimited opportunities WIU graduate education has to offer. I represent graduate education on both the Quad Cities and Macomb campuses and provide resources to students throughout their graduate experience.
My office is located on the Quad Cities campus and I am happy to meet with you anytime. Review our graduate programs at wiu.edu/grad and explore the possibilities.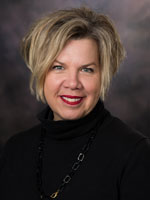 Fun Facts
I live on a farm and cows are my favorite animals.
I have visited every state in America including Hawaii and Alaska.
I have three daughters and two grandsons.
I make a killer chocolate sauce for ice cream, strawberries, and cream (cherry on top).
I believe in kindness, hard work, and good friends.
Contact Information
Phone: (309) 762-3999 x62351
Email: ka-larrabee@wiu.edu