Quad Cities Campus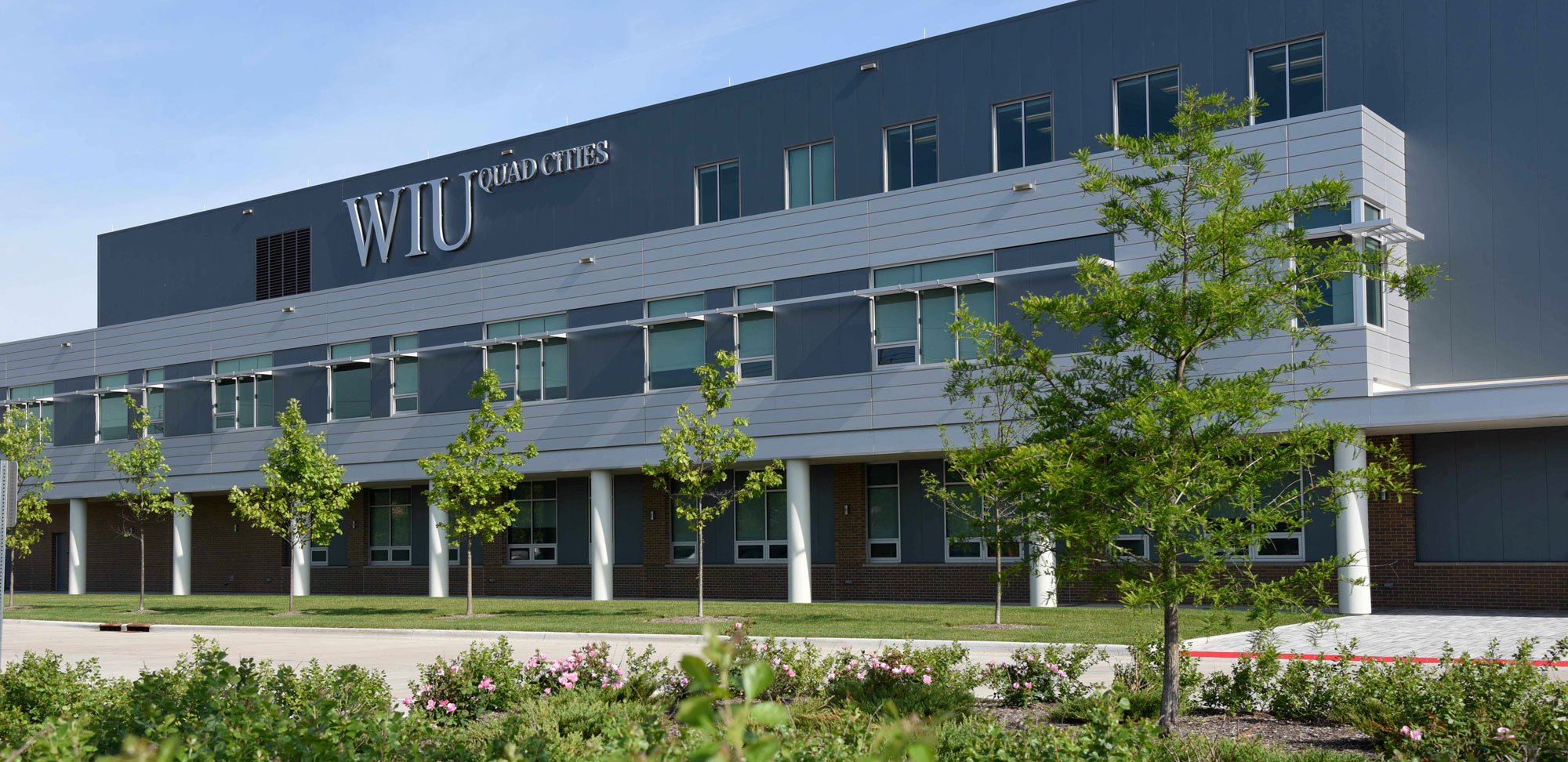 Your potential. Our purpose.
Metropolitan Campus
Located on the banks of the Mississippi River, the Quad Cities campus of Western Illinois University is the public four-year regional university serving the Quad Cities region and beyond. Designed as a metropolitan commuter campus, WIU – Quad Cities students engage in classes and activities on campus, and live, work, and enjoy the benefits of internships, employment, cultural experiences, and entertainment within the community. The campus features state of the art classrooms, STEM laboratories, environmentally sustainable buildings, a fitness center, Esports room, natural landscape, and inspiring views.
Many Ways to Attend
We get that everyone has different schedules, decide your path today! There are many options available for attending including, In-person, hybrid and online. Learn more about our programs at wiu.edu/qc/academics .
Lots to Explore
Whether you are walking the river paths, taking in the QC culture through summer festivals or checking out the many small businesses, WIU is proud to be a part of it.