Quad Cities Campus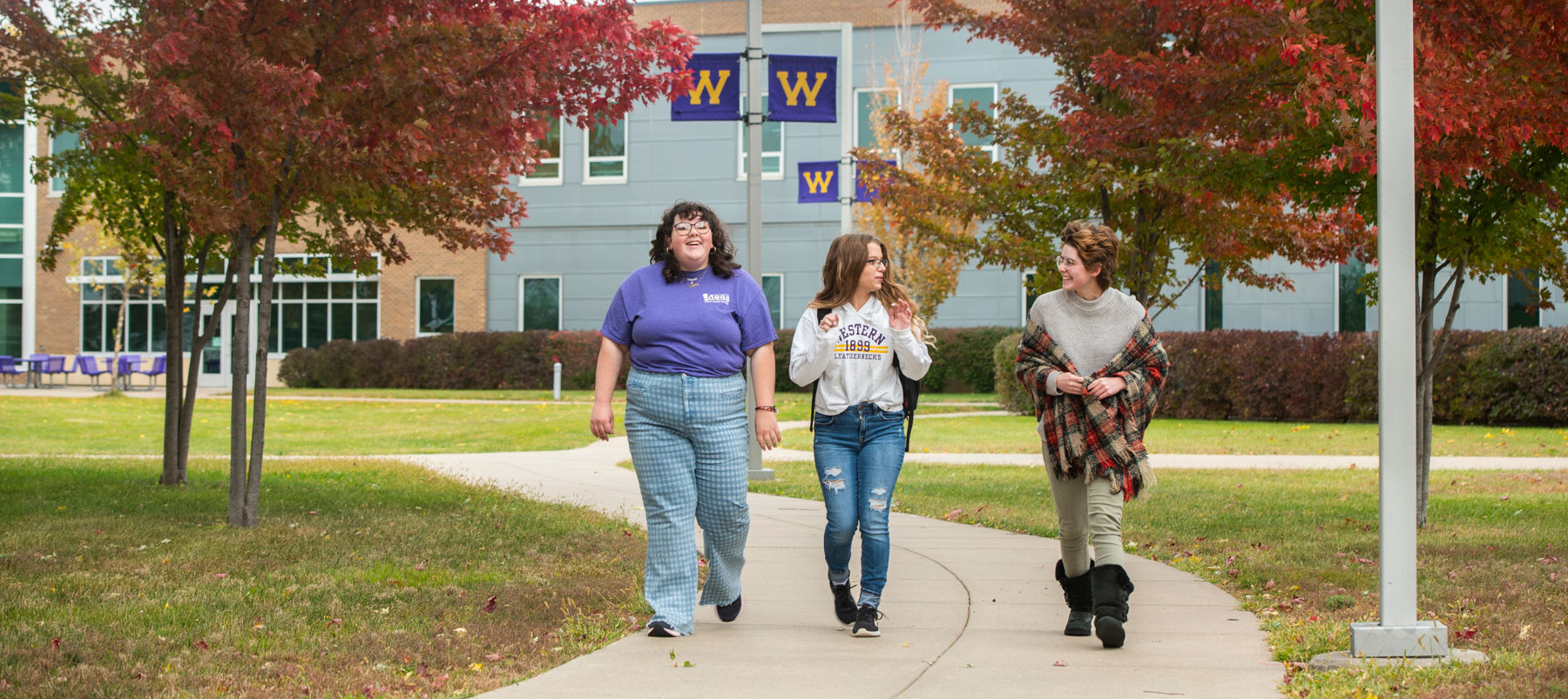 Freshman Admission Requirements
Test Optional
Admission is test optional - SAT/ACT scores are not required. You must earn a high school diploma and meet the requirements below to be admitted.
2.75+ GPA on a 4.0 scale OR 3.44+ GPA on a 5.0 scale
You will be admitted.
2.0-2.74 GPA on a 4.0 scale OR 2.5-3.43 GPA on a 5.0 scale
Students will be reviewed for consideration into the Reach program. The priority deadline is March 1 to send transcripts and complete the application file. Students will be in a pending admissions status until reviewed for an admissions decision in Mid-March.
Top 10% of Class Admission
Students in the top 10% of their high school class at an accredited Illinois public or private high school will be automatically admitted to WIU.
How do I apply?
The admissions application is online at wiu.edu/apply .
Unofficial transcripts can be used for admissions decisions but you are required to send official transcripts in order to make you eligible for registration when dates open.
Documents can be sent to:
Undergraduate Admissions
1 University Circle
Macomb, IL 61455
* All documents for QC admissions are sent to Macomb for processing.
Freshman entering WIU are to have completed the following high school course work prior to entering the University:
English: four years of courses, with emphasis on written and oral communication and literature
Social Studies: three years of courses, emphasizing history and government
Mathematics: three years of courses, introductory through advanced algebra, geometry, trigonometry, or fundamentals of computer programming
Science: three years of courses, laboratory sciences which include biology, chemistry, physics, earth science, or other college preparatory sciences
Other: two years of electives to be selected from art, film, foreign language, music, speech, theatre, journalism, religion, philosophy, and vocational education
If a student has not completed the course-specific requirements, the University will evaluate those students on a case-by-case basis for evidence of the mastery of skills in the area(s) of the deficiency.
Applicants Without a High School Diploma
Applicants Without a High School Diploma Persons who do not have a high school diploma and are not currently attending high school may apply for admission if they have passed the General Educational Development (GED) Test. Applicants must submit official GED test scores to the WIU Office of Admissions. GED holders will meet with advisors who will discuss specific courses needed to meet any deficiencies in academic requirements.
Veterans returning from at least one year of active military service who have received an honorable discharge will be admitted to Western Illinois University without regard to previous academic performance, provided Western is the first school the veteran attends after leaving the service. Applicants in this category are required to have graduated from a recognized high school or to have earned a High School Equivalency Certificate. Applicants who have earned 0-23 credit hours at the college level must submit official high school transcripts and college transcripts (if applicable). Applicants who have earned 24 or more credit hours at the college level must submit official copies of college transcripts. Veterans must also submit a Member 4 copy of their DD Form 214 to receive an application waiver and credit for their military training.
REACH (For students who will not meet posted admissions standards)