Administrative Procedures Handbook
Tailgate Guidelines and Procedures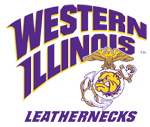 Approved by the President, 2011
Welcome to Western Illinois University and 2011 Leatherneck Football. The entire Western Illinois campus community is excited for the start of a new season, and with it, the fans that come to support the Fighting Leathernecks. By following these policies, fans are able to enjoy pregame festivities and the excitement of Leatherneck Football. Please be respectful of other fans, use good judgment and common sense.
Tailgating is permitted on days of home football games only and is for the exclusive use of those fans attending the games. The University Alcohol Policy prohibits all possession or consumption of alcoholic beverages on campus unless an exception is specifically authorized. The University will permit tailgating activities in designated areas, intended to give football fans the opportunity to arrive early, park and have their own food and beverages (including alcoholic beverages if they wish) prior to each game. Since these events are permitted through exception to the University Alcohol Policy, the following guidelines have been formulated and will be in effect for your health and safety. These rules are intended to be general guidelines. WIU reserves the right to modify these rules at any time for the safety and effective administration of the event.
Different from years past, tailgating will no longer require a permit or application. All spots will be on a first come, first serve basis. Tailgate lots will be available on game days, and official tailgating activities will begin five (5) hours prior to kickoff. The primary student and public tailgating area will be located in Q Lot, located directly north of Hanson Field. Tailgating will be permitted up to 30 minutes after the completion of the game. All University alcohol policies remain in effect, and will be monitored by the Office of Public Safety.
The Southwest corner of Q Lot will be reserved for members of the Leatherneck Club, the official booster club of the Athletics Department. The Leatherneck Club also will have reserved parking in Lot N/The Pit, directly south of Hanson Field. In order to guarantee a season-long reserved space, contact Sean McDonough at (309) 298-2602 or S-McDonough@wiu.edu.
Alcohol Consumption Restrictions for Tailgating
The laws of the State of Illinois apply to all tailgate activities.
No alcohol consumption by persons under age 21. (Violators will be subject to prosecution)
No alcohol consumption outside of the specifically designated areas.
No open alcohol containers on public streets or sidewalks.
No sale of alcohol.
Excessive amounts of alcohol and binge drinking are strictly forbidden!
No kegs or common sources of alcohol; this includes any drinking apparatus, such as a "beer bong."
No drinking games such as "beer pong."
Glass bottles, drinking glasses and other glass containers are prohibited.
No alcohol in the football stadium.
No public intoxication or disorderly conduct.
Alcohol can only be consumed during the "Tailgate Time Limits."No alcohol allowed after Tailgate is closed.
All Tailgaters will be responsible for cleanup of their areas.
Persons who supply alcohol to underage drinkers may incur criminal and civil liability.
Disruptive Behavior
Any behavior deemed to be unruly or that disturbs other tailgaters will not be tolerated. This includes loud or offensive music. Music and audio must be confined to individual tailgates. Amplified sound that is disturbing other tailgaters is prohibited. At its discretion, the University may terminate parties or take other appropriate action against individuals, groups or organizations whose conduct during tailgating is irresponsible, unreasonable or inconsistent with University policies, regulations, ordinances, laws or these tailgate guidelines and procedures. These policies will be enforced by Western Illinois University's Department of Intercollegiate Athletics, the Office of Public Safety, and/or their designees (i.e., event staff, LEJA Concert Safety Corps or others). WIU students in violation of these guidelines and procedures will also be referred to the Office of Judicial Affairs for review and potential disciplinary actions.
Cooking Apparatus
Charcoal grills are permitted for cooking. No open fires or fire pits are permitted. No dumping hot coals or grease on pavement in Tailgate areas. All tailgaters are responsible for cleaning their own Tailgate area. Dumpsters and trash receptacles are provided throughout the tailgating area for your convenience.
Restrooms
Portable restroom facilities will be located on the south side of Lot CB in Lot "Q". Restroom facilities for those tailgating in Lot "N" will be located inside Hanson Field in the South concession stand. Additional facilities will also be available in the University Union and Western Hall.
Thank You All
Western Illinois University, the Department of Intercollegiate Athletics and your Fighting Leathernecks thank you for your attendance, support, and cooperation. These guidelines were established for the safety and enjoyment of all fans. They are intended to provide an opportunity for everyone to come out early and have small, social gatherings. As guidelines, the above is not intended to be all inclusive. All other university procedures and policies will remain in effect. Attend and enjoy the game and please be respectful of all other fans. Thank you!
Tailgate Map