Board of Trustees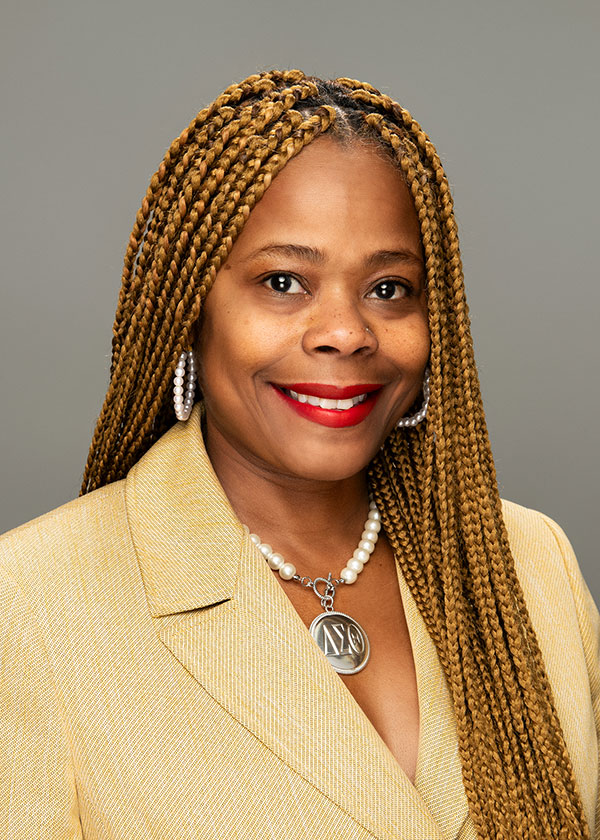 Kisha M.J. Lang
Secretary, Maywood; Appointed March 2019
Kisha M. Jackson married to Terrence L. Lang and has a seventeen year old daughter, Princess Isis Z. Lang.  Mrs. Lang has been a member of the Salem Baptist Church of Chicago since 2004 where she is a Dance Minister through God's grace and mercy. 
Mrs. Lang is very passionate when it comes to educating our youth and young adults. To high school and through college is the ultimate goal. Learning for a lifetime is her philosophy. Mrs. Lang has taught in three of the Chicago Public Schools for 17 years; Thurgood Marshall Middle School, Harper High School and Orr Academy High School.  She coached at Evanston Township High School for 16 years, Volleyball and Softball.  She has been in leadership for 10 years; Dean of Students, Director of Operations, Turnaround Administrator. She was the Assistant Principal at Proviso East High School and currently a Principal at Bridgescape Learning Academy Humboldt Park Campus.
Mrs. Lang completed her undergraduate degree at Western Illinois University in 1991 in Macomb, Illinois. In 2006, Mrs. Lang received her Masters of Arts Degree in School leadership Curriculum and Instruction with an Administrative Certificate Type 75 from Concordia University in River Forest, Illinois. She is currently in the last stages of her doctoral program at Capella University, Minneapolis, Minnesota.
Mrs. Lang was initiated into the illustrious Delta Sigma Theta Sorority, Incorporated; Eta Eta Chapter which is founded on Christian principles.  Mrs. Lang has been an active member since Spring 1989, have continued her active membership through the present year for over 30 years. Of course Mrs. Lang has worked closely with the educational development, heritage and archives, and physical & mental health programs in the sorority.
Mrs. Lang has worked with the 4th Senate District Women's Committee to be positive impact in our community. We have worked on education initiatives (uplift our children) and grandparents raising grand kids to name a few. In this capacity we service all of the people in our community from educational development, political awareness and physical and mental health.  
Mrs. Lang is extremely involved in her daughter Princess' life where she assists with her acting, dancing and singing career. She helps to manager her daughter's career in high school at the Chicago Academy for the Arts in Chicago.
My hobbies include shopping, vacationing-touring, socializing, biking, dancing, scrap-booking, studying, and meditating.
Email: KMJ-Lang@wiu.edu