Accounting & Finance
Bachelor of Business in Finance
Why Choose Finance at WIU?

Excellent prospects for employment in financial institutions, brokerage or investment operations, and corporations or government agencies
Unique learning opportunities from computer simulations, case studies, field trips, and guest speaker
Supportive alumni help to secure regional, national, or international internship and employment opportunities
The integrated program allows students to earn two degrees (bachelor's and master's) in just five years
Accreditation by AACSB International (The Association to Advance Collegiate Schools of Business) ensures a quality educational experience

View Program Details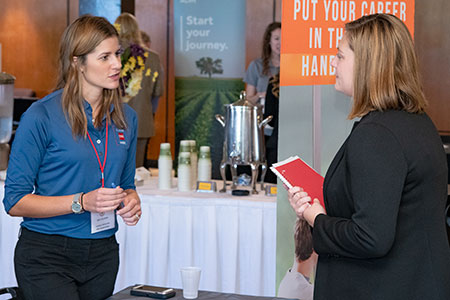 Meet the Firms is an annual fall event that provides a great opportunity to majors in finance, accountancy and information systems to network with firm representatives.
Learn more about Meet the Firms.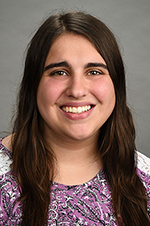 Rome Hamm, a senior Finance major, is proud to be a third generation Leatherneck. Having come to WIU unsure of what major to choose, her finance professors always had thorough and thoughtful answers to her questions about the discipline, which made it easy to choose finance. Being a finance major has allowed her to become Vice President of Finance for her professional fraternity, Delta Sigma Pi, and to serve as Treasurer of the Student Honors Association and Chair of the Council on Student Activity Funds.
"I would never have known what I was passionate about without the amazing finance professors at WIU. Their dedication to teaching students expands beyond the classroom to helping students get internships and scholarships. WIU has allowed me to explore interests in all areas of finance: insurance, real estate, corporate, investments, and banking. I'm a more well-rounded student because of choosing to pursue a finance major at WIU."
-Rome Hamm, '19
Scholarships
Finance Major Scholarship ($1000)
James M Clary Scholarship ($1000)
James and Peppi Kenny Endowed Scholarship ($500)
George C Potter Scholarship ($1500)
Real Estate Scholarship ($500-$1000)
Malcolm S and Mary Lou Torgerson Scholarship ($350)

View More