College of Education & Human Services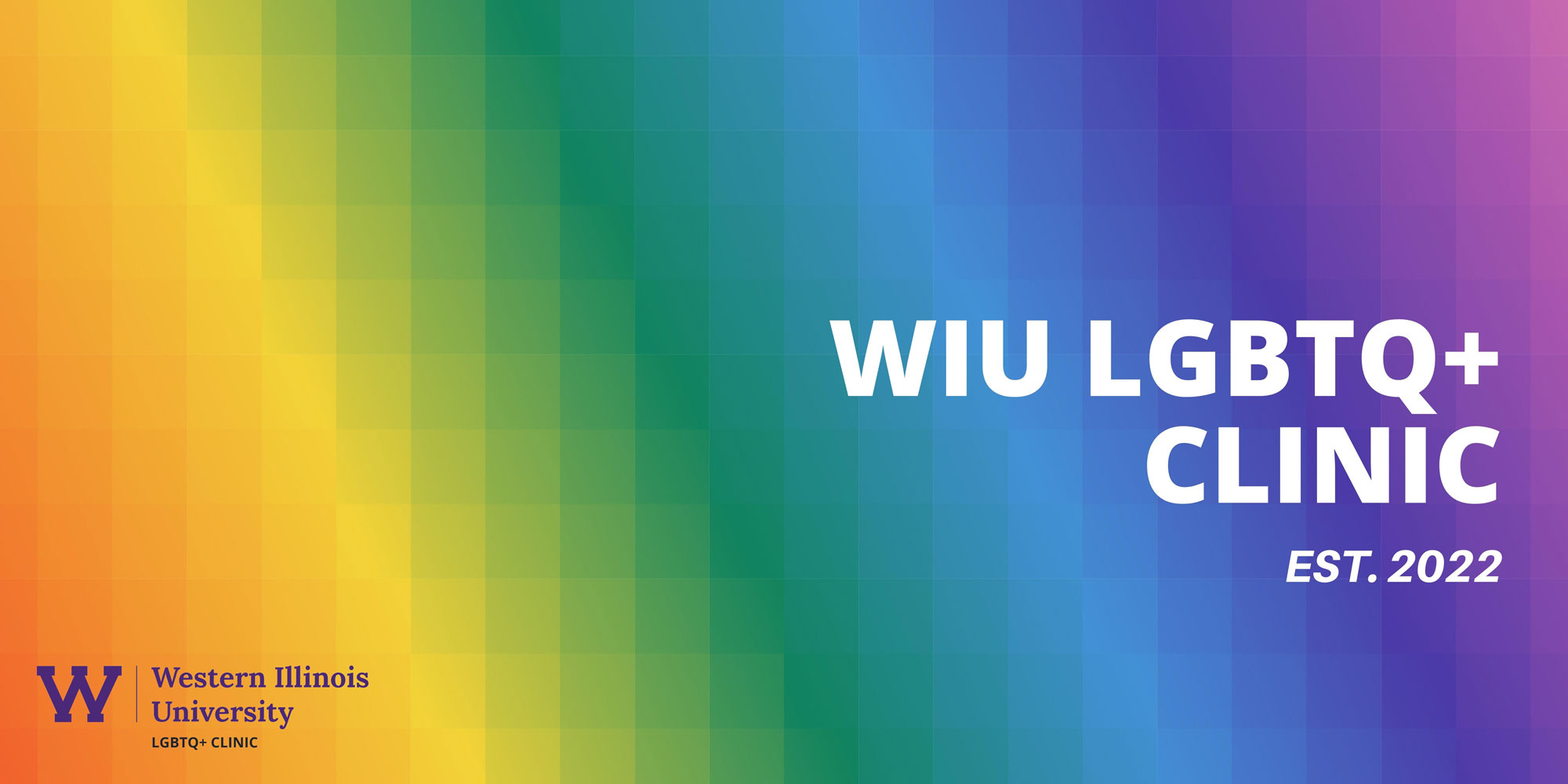 About Us
The WIU LGBTQ+ Clinic is run by trained counseling interns and faculty, offering support and services to LGBTQ+ individuals. All letters of support are reviewed by Assistant Professor Haley Wikoff to ensure quality care.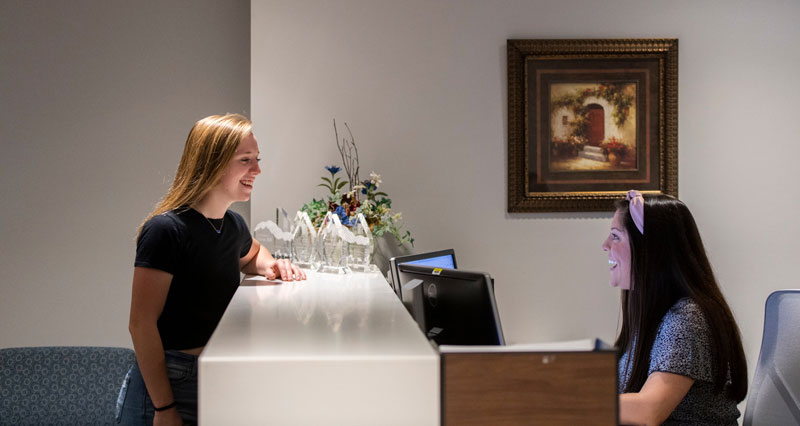 Request an appointment
LGBTQ-Clinic@wiu.edu
309-762-1876
What We Do
Assessments
We provide FREE assessments for transgender and non-binary individuals seeking hormone replacement therapy (HRT) or gender-affirming surgery (GAS). The World Professional Association for Transgender Health (WPATH) recommends that individuals meet with a mental healthcare provider before beginning treatment. Our clinic conducts psychosocial assessments and provides letters of support. The assessment takes between 60-90 minutes to complete. During the process, you and the provider will discuss supports and barriers you may have after starting treatment or having surgery. To schedule an appointment, please email lgbtq-clinic@wiu.edu.
Frequently Asked Questions
Where is the WIU LGBTQ+ Clinic located?
The clinic is on our Quad Cities campus in Moline, IL. The clinic is housed in the Counselor Education wing on the 2nd floor of the QC Complex building, room 2420.
Need an appointment?
Our clinic staff will respond to your email within 48 hours and schedule a psychosocial assessment within a week. The assessment usually takes 60-90 minutes.
How long do appointments last?
Psychosocial assessments typically last between 60-90 minutes.
When should I arrive for my appointment?
We have a few items that we need you to fill out before your assessment can begin. Arrive between 10-15 minutes before your scheduled appointment to ensure you have time to complete the paperwork, and our staff can answer questions you might have before your appointment.
I've already had my psychosocial assessment, how long until my letter is complete?
Expect it a week after your appointment. Let us know if you want it sent to you or your provider.
I've started hormone therapy, do I need another letter if I want to have surgery?
Typically, yes. Letters of support are only good for three months. If your surgery is scheduled more than 90 days after your original letter, you may need to come to get an additional letter signed.
Will I get to start HRT or get my surgery scheduled for my psychosocial assessment?
We are an assessment-only clinic. We do not provide medications or schedule surgery. You must work with your healthcare provider to schedule your medication or surgery appointments.
Clinic Supervisors:
LGBTQ+ Clinic Contact Information
Phone: 309-762-1876
Email: LGBTQ-Clinic@wiu.edu
Additional Information
LGBTQ+ Clinic Hours
Monday:  9:00 AM - 7:00 PM
Tuesday:  5:15 PM - 7:00 PM
Wednesday:  9:00 AM - 7:00 PM
Maps and Directions  |  PDF Version of Map