Social Justice Summit
Our Speaker: Dr. Joshua Fredenburg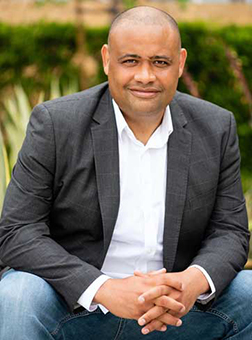 Dr. Joshua Fredenburg is an internationally acclaimed speaker, author of seven books, member of Phi Beta Sigma Fraternity Inc., Tedx Speaker, Certified Emotional Intelligence Coach/Trainer, and President/Founder of the 'Award Winning Circle of Change Leadership Experience, a national leadership experience focused on preparing culturally diverse and first-generation students for career leadership success!
For the past fifteen years, Dr. Fredenburg has not only served as a keynote speaker in 49 states across the country, but he has transformed the lives of thousands of people as a keynote speaker, workshop presenter, trainer, and facilitator at different conferences, retreats, trainings, graduations, professional development programs special events!
In 2018, Dr. Fredenburg received an honorary membership from Golden Key International, was recognized as a Top leader under 40 in South Florida in 2017, had his national leadership conference selected by the NASPA (Student Affair Professionals in Higher Education) Student Leadership Programs Knowledge Community as the "Top Student Leadership Development Program in 2015", and he received a community leadership award from the Urban League Young Professionals of Los Angeles for his work in developing the next generation of leaders in 2015 as well.
In addition to a successful speaking career, Dr. Fredenburg received his Doctoral Degree in Organizational Leadership from Nova Southeastern University in June of 2019, attained a Master's Degree in Organizational Leadership from Biola University in 2008, has appeared on various television/radio shows throughout the years!
Dr. Fredenburg's academic accomplishments, years of experience as the President of a national leadership development conference, scholarly research, and successful speaking career has enabled him to provide every audience with an energetic, empowering, dynamic, and transformational presentation that leads to positive results!