Human Resources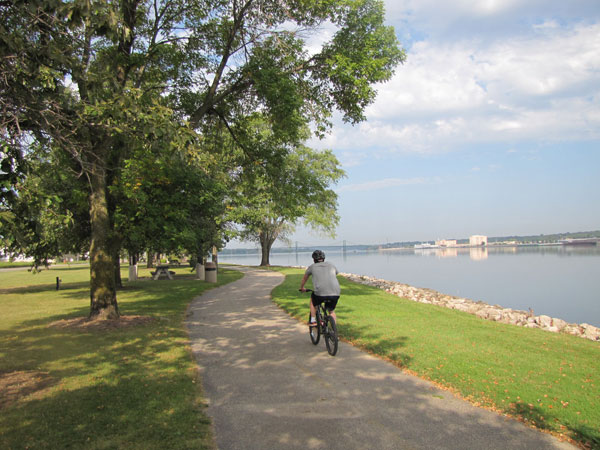 Ben Butterworth Parkway/Ralph B. Birks Recreational Trail
Located along the Mississippi River, the Birks Recreational Trail runs the entire span of Moline's 4.2 mile shoreline. Two miles include the Ben Butterworth Memorial Parkway, and the remaining 2 miles is along roads, sidewalks, and separated paths adjacent to downtown Moline and businesses. This trail is perfect for cyclists, walkers, and runners of all abilities. The terrain is flat and surface is asphalt and concrete. A small portion utilizes city streets, but it is primarily separated trail. This trail is part of the Great River Trail that connects Rock Island, IL to Savanna IL.
The Ben Butterworth Parkway is located just across River Drive from the WIU-QC Campus (View Map)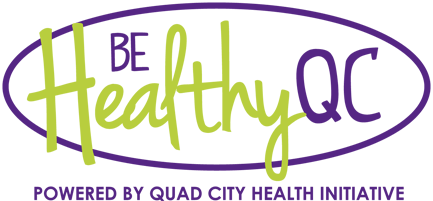 Quad City Health Initiative
The Quad City Health Initiative emerged out of the interest of over 300 community members and leaders in improving the health of the Quad City region. In 1999, QCHI established a community Board and began working with representatives of local health departments, providers, insurers, social service agencies, educators, businesses, media, law enforcers, foundations and governments.
QCHI seeks to be our community's recognized leader for creating collaborative action on health and abides by the core values of commitment, collaboration and creativity.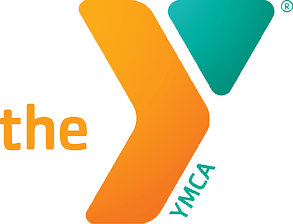 Quad City Area YMCAs
Two Rivers YMCA has three locations across Moline and Rock Island for Illinois QC-Area residents.
Scott County Family YMCA has 6 full-service branches (Bettendorf, Downtown Davenport, Maquoketa, North, Utica Ridge) and multiple outreach and collaborative locations for Iowa QC-Area residents.
Both YMCA systems offer programs and membership levels for all age ranges, as well as Income-Based Membership Assistance. YMCA locations across the country (including Quad Cities area and Macomb YMCA's) participate in the YMCA Nationwide Membership program which allows access to any participating YMCA location across the country with an active YMCA membership.