Libraries
Author Alice McLerran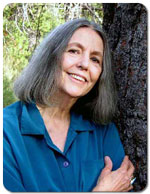 The Western Illinois University Library is pleased to present an evening with author Alice McLerran.
Alice McLerran will be reading from her first commercially-published book, The Mountain That Loved a Bird. Originally published in 1985, The Mountain That Loved a Bird tells the story of how a bird brings life to a barren mountain. It is a timeless tale which can be enjoyed by all ages and has been translated into numerous languages.
So please join us on April 12, 2007 at 7 p.m. as Alice McLerran shares her story.