Libraries
Cookbooks Make Great Gifts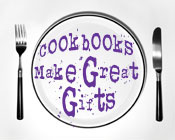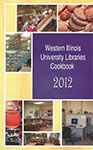 Looking for a last-minute gift for the "hard to buy for" person? Just in time for the holiday season, The Western Illinois University Libraries has the solution. The Western Illinois University Libraries Cookbook is on sale for only $10.00 and features over one-hundred recipes from faculty and staff members of all branches, past and present. All sales proceeds will benefit the Library Atrium Society Fund, which provides support for miscellaneous operation expenses, as well as books and equipment. Pick up your copy today and enjoy a combination of simple and elegant dishes from many different cuisines.
Cookbooks can be picked up at time of payment between 8:00 a.m. and 4:00 p.m. Monday-Friday, in the Library Administration Office, third floor of the Leslie F. Malpass Library. Cookbooks may also be picked up from the WIU-QC Library, Monday-Friday between 9 a.m. and 4:30 p.m., located at the WIU-Quad Cities Library-Riverfront Campus, 3501 60th Street, Moline. Cookbooks can also be shipped, for an additional shipping and handling fee.
Please contact the Library Administration Office at (309) 298-2762 for further information.