Libraries
Blind Date with a Book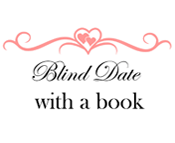 Celebrate Valentine's Day by choosing a wrapped book to borrow. You won't know what it is until you get it home!
During the week February 10 through 14, 2014, University Libraries will host, "Blind Date with a Book". A display will be set up near the Access Services Desk, with a variety of books wrapped in red paper. Each book will have a teaser description--think of it as your book's online dating profile. Select one and check it out at Access Services. Take it home, unwrap it and enjoy… or don't. After all, it's a blind date, not a sure thing!
Let us know what you thought of your date on our Facebook page, located at https://www.facebook.com/wiulibraries.