Libraries
Open Access Week: Panel on Publishing and Teaching with Open Access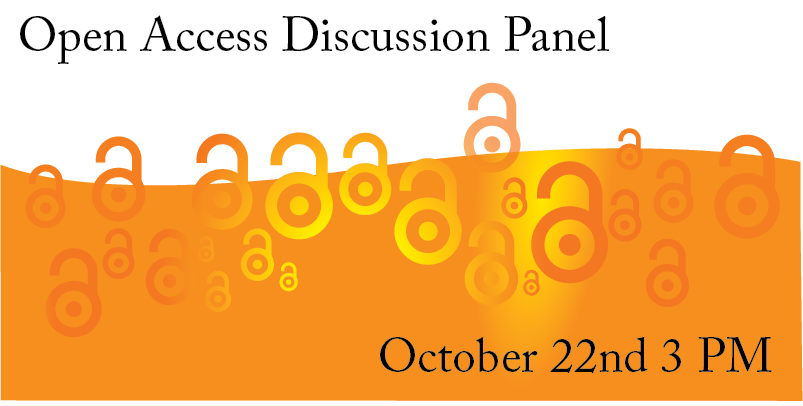 In celebration of Open Access Week, and in light of skyrocketing textbook and journal subscription costs, WIU Libraries will present an Open Access Discussion Panel on Thursday, October 22, at 3 PM, in the Garden Lounge of Malpass Library.
Faculty panelists Ginny Boynton (History), Chris Adamski (Sociology and Anthropology), Tom Hegna (Geology), and Linda Zellmer (Libraries) will discuss their experiences with publishing in open access journals, teaching with open textbooks, and the questions of copyright, quality, and accessibility that these experiences raise. Questions from the audience will be taken at the end of the moderated discussion.
"Open access has the potential to resolve some of the issues surrounding the rising cost of scholarly literature, but it's a fairly new concept with its own challenges to be navigated," said Outreach Librarian Christina Norton, one of the organizers of the event. "We hope that this discussion will encourage people to explore open access options and potentially apply them to their own research and teaching." The discussion is free and open to the public.
Open Access Week, organized by the Scholarly Publishing and Academic Resources Coalition (SPARC), is a yearly event meant to be "an opportunity for the research community to continue to learn about the potential benefits of Open Access, to share what they've learned with colleagues, and to help inspire wider participation in helping to make Open Access a new norm in scholarship and research." For more information about Open Access Week or the discussion panel, contact Mahrya Carncross at 298-2785-8 or M-Carncross@wiu.edu."