Libraries
Banned Books Week Celebrated in WIU Libraries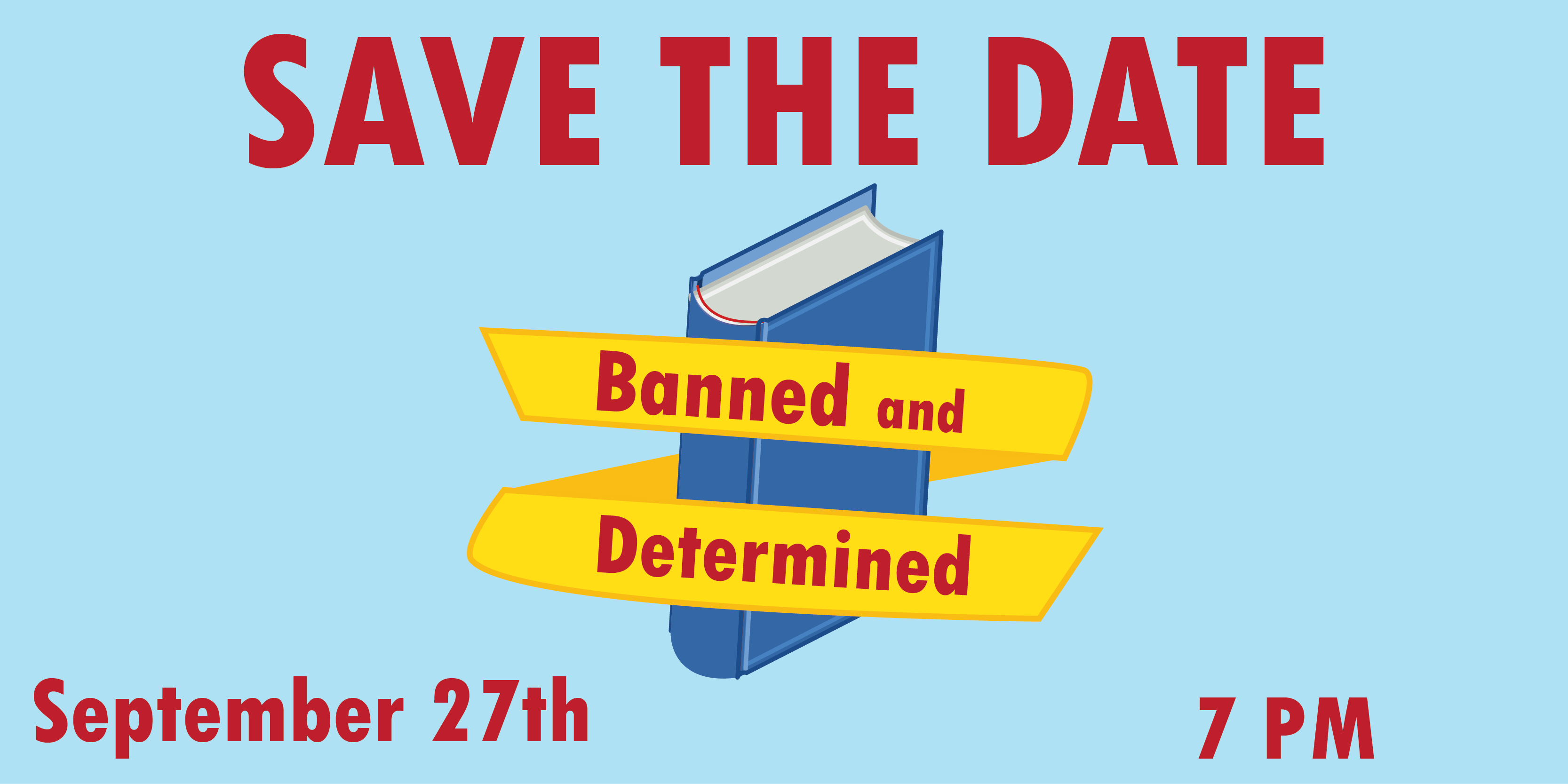 University Libraries are pleased to announce that the 9th annual "Banned and Determined" reading of banned and challenged books will take place on Tuesday, September 27th, at 7 PM in the Malpass Library Garden Lounge.
This event, held during the American Library Association's yearly Banned Books Week observance, will feature readings from books that people have attempted to have removed from schools and libraries. The official theme of this year's Banned Books Week is diversity – this is fitting, as it is estimated that over half of all challenged books are by or about diverse people, according to the Banned Books Week website. The definition of diversity used is from the work of author Malinda Lo, and refers to "non-white main and/or secondary characters; LGBT main and/or secondary characters; disabled main and/or secondary characters; issues about race or racism; LGBT issues; issues about religion, which encompass in this situation the Holocaust and terrorism; issues about disability and/or mental illness; [and] non-Western settings, in which the West is North America and Europe."
"With such a long list of things that could label a book 'diverse,' it may surprise some people that so few of these books actually appear in libraries and on best seller lists, but it's true," says Christina Norton, outreach librarian. "Diverse books make up a small percentage of most school and library collections, but represent more than half of books that are challenged in those spaces." Norton adds that the readings this year will highlight these diverse voices, and allow attendees to engage in discussions on the value of diversity in books.
This event will be free and open to the public. For more information, contact Krista Bowers Sharpe at ka-bowers-sharpe@wiu.edu.