Libraries
Libraries Offer Stress Relief in Lead-Up to Finals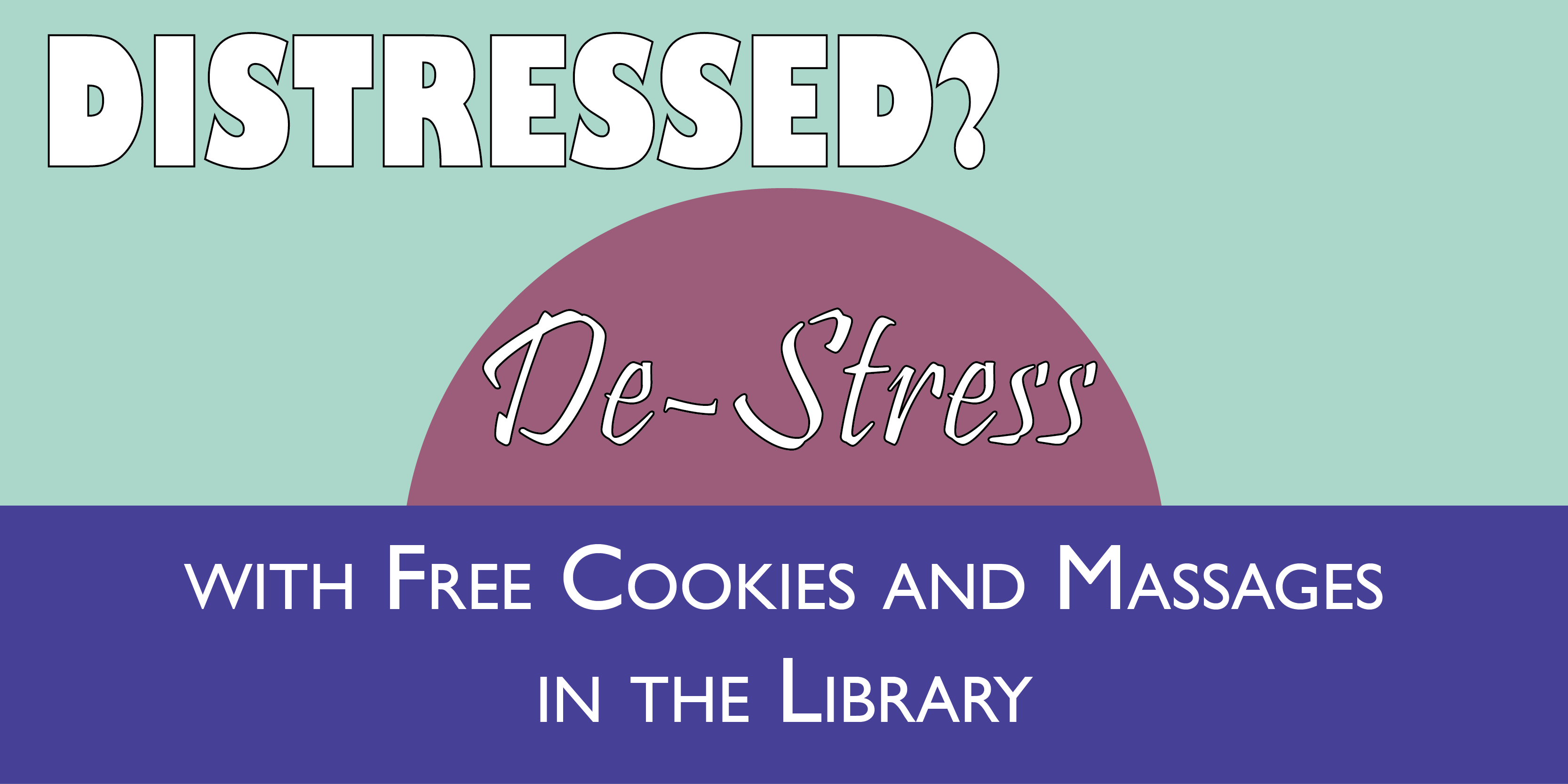 To help students cope with the unique pressure that comes with preparing for final exams, Western Illinois University Libraries will once again offer opportunities for stress relief within the Leslie F. Malpass Library and the branch libraries.
Activities will take place at various times beginning Monday, December 5 (the start of "dead week"), through Friday, December 16th (the end of finals week). According to Christina Norton, outreach librarian, scheduled stress relief activities include:
Tuesday, Dec. 6th — Dead Week with Daisy and Rosie (Certified Therapy Dogs)

2 - 5 PM in Malpass Library Garden Lounge (with a break in the middle)
Friday, Dec. 9th — Free Massages from Tammy Miller

1 - 2:30 PM in Malpass Library Garden Lounge)
Sunday-Monday, Dec. 11-12 — Cookie giveaway, facilitated by the Library Leadership Board

5:30 - 7:00 PM, Malpass Library 2nd Floor Atrium
Unscheduled, 'whenever you want' activities such as coloring pages, WIU-themed crosswords, and jigsaw puzzles will also be available in Malpass Library for the entirety of the two weeks, for students to use during study breaks or between exams. Coloring pages and some puzzles will also be available in the Music Library, the Curriculum Library and the Physical Science Library branches.
"We've had a great response to our stress relief efforts in past semesters, and we're happy to be able to continue offering these things." Norton said. "We hope anyone who needs to take a break from studying, or a pick-me-up before a test or deadline, will take advantage of what we have."
For more information, contact Norton at (309) 298-3298 or via email at CA-Norton@wiu.edu.