Libraries
Fourth Annual Women's History Panel Focuses on Women in Public Service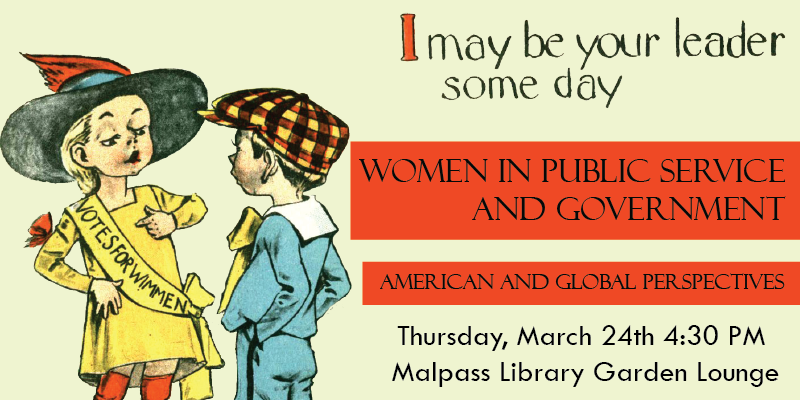 The Fourth Annual Women's History Month Panel, entitled "Women in Public Service and Government: American and Global Perspectives," will take place on Thursday, March 24th, at 4:30 PM. Sponsored by the WIU Department of History and WIU Libraries, the panel will be hosted in the Malpass Library Garden Lounge.
Dr. Ginny Boynton, Dr. Ute Chamberlin, Dr. Ginny Jelatis, and Dr. Febe Pamonag, all from WIU's History department, will discuss women's contributions to public service and politics from a national and global historical perspective, reaching back as far as the 18th century and spanning the globe. The event is free and open to the public.
"Long before Hillary Clinton was a US presidential candidate, women have been advocates and shapers of their own political destinies," says Christina Norton, outreach librarian and coordinator of the event. "I would encourage anyone to attend who wants to know more about how women from the past contributed to public service in their own eras, as well as to the world we inhabit today."
For more information, contact Christina Norton at ca-norton@wiu.edu or 309-298-3298.