Libraries
Archaeology in the National Parks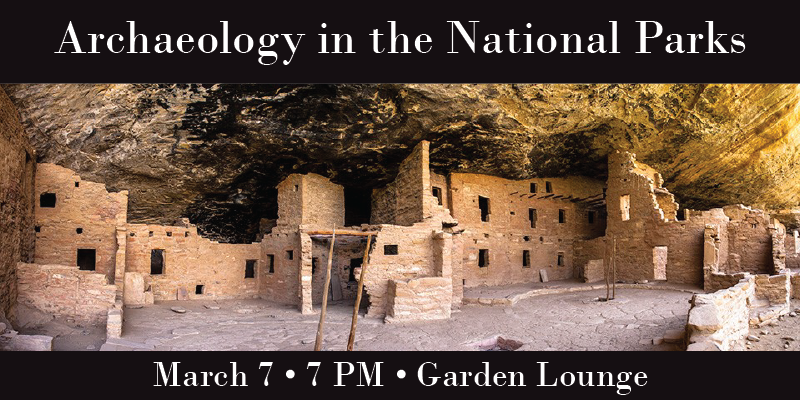 One of the many reasons for the establishment of the National Parks Service was concern over the destruction of archaeological sites on public land. Accordingly, the next talk celebrating the Centennial of the National Park Service will cover archaeology in the National Parks. Dr. Patricia Anderson, Associate Professor of Anthropology, will discuss the Archaeology of the National Parks at 7:00 PM on Tuesday, March 7, 2017, in the Malpass Library Garden Lounge.
Dr. Anderson teaches courses on archaeology and Native North American cultures in the Western Illinois University Department of Sociology and Anthropology. Dr. Anderson's dissertation research was on the ancient Maya civilization of Yucatan, Mexico. She has also participated in or conducted archaeological investigations in Illinois, Alabama, Kentucky, Tennessee, West Virginia, Puerto Rico, and St. Croix. Her current research focuses on anthrozoology, the study of human-animal relationships, past and present.
Many U.S. National Parks and Monuments, including Mesa Verde National Park and Casa Grande and Bandelier National Monuments, were established in the late 1800s and early 1900s to preserve archaeological resources. Preserving these sites allows people to learn about the history of the United States' first inhabitants.
The talk is free and open to the public. Light refreshments will be served after the talk. For more information, contact Linda Zellmer at LR-Zellmer@wiu.edu or 309-298-2723.