Libraries
Geology in the National Parks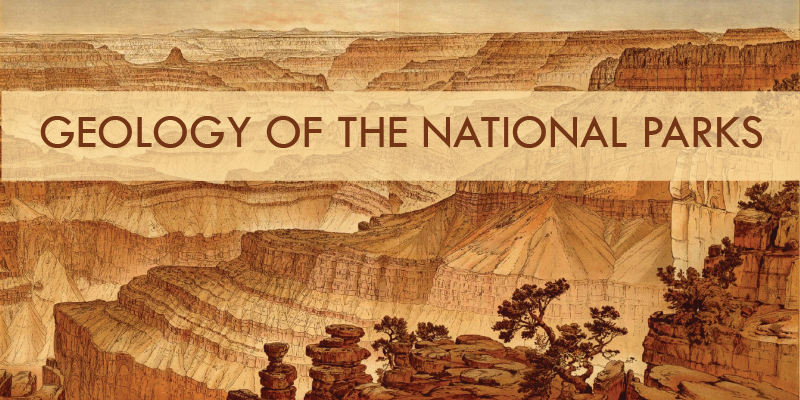 According to a poster celebrating the National Park Service's centennial, the National Parks are the "World's Greatest Rock Collection." So it is appropriate that the next talk in the series celebrating the National Park Service's centennial will be on the geology of the National Parks.
Dr. Leslie Melim, Professor of Geology, will be talking about the Geology of the National Parks in the Malpass Library at 7:00 PM on February 21, 2017. Dr. Melim helps lead the Western Illinois University Geology Department's Field Camp course, which includes visits to Yellowstone and Grand Teton National Parks. She has also helped teach a course on the Geology of National Parks that visited a selection of parks in Utah and Arizona including Zion, Arches and Grand Canyon National Parks. Dr. Melim's presentation will discuss the importance of geology to many national parks, including the most popular parks, and look at her own research on caves and microbes in Carlsbad Caverns National Park, New Mexico.
Many U.S. National Parks and Monuments, including Yellowstone National Park, the first national park in the World, and Devils Tower National Monument, the first U.S. national monument, were established to preserve geologic features. By preserving these sites, the public has the opportunity to visit and learn about geology while viewing spectacular scenery and wildlife.
The talk is open to all students, faculty, staff and the general public. Light refreshments will be served after the talk. For more information, contact Linda Zellmer at LR-Zellmer@wiu.edu or 309-298-2723.