Libraries
University Libraries Seeking Original Poems for Poem in Your Pocket Day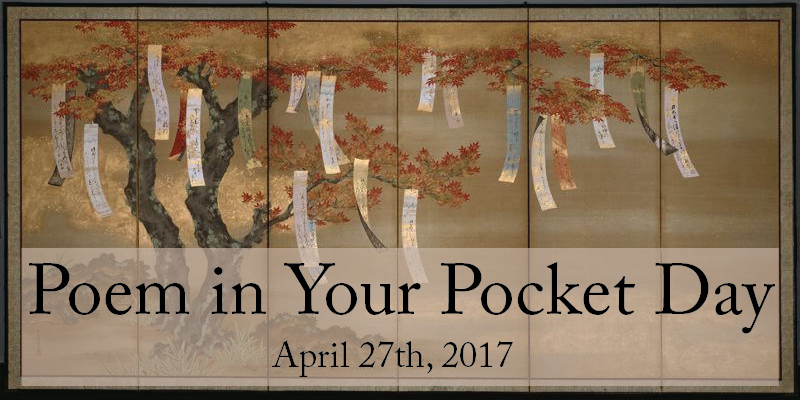 For the third year in a row, University Libraries will observe Poem in Your Pocket Day as part of National Poetry Month. This day, which falls on April 27th this year, is celebrated by choosing a poem and carrying it with you throughout the day, reading and sharing it with people you meet. In the past, University Libraries have supported this event by selecting poems from the libraries' collections and making copies available for people to take with them. For 2017, the Libraries would like to collect and distribute poems written by members of the WIU and Macomb communities.
Anyone living or working in Macomb or at WIU, of any age, is welcome to submit their short, original poetic works to be printed and displayed in Malpass Library. "Short" in this case means one printed page or less, to facilitate the carrying of the poem in an average-sized pocket. To submit a poem to be included, interested parties can make use of this form: http://bit.ly/2ojGq6H The submitted poems will be printed and placed in a display in Malpass on April 27th, for anyone to take with them; poems should be submitted by the end of Monday, April 24th.
If the poem to be submitted contains formatting (spacing, fonts, etc.) that is not supported by the form above, the author can email the formatted poem to Outreach Librarian Christina Norton at ca-norton@wiu.edu. Questions about the event or submission guidelines may also be directed to Norton.