Libraries
Interview with Jeff Matlak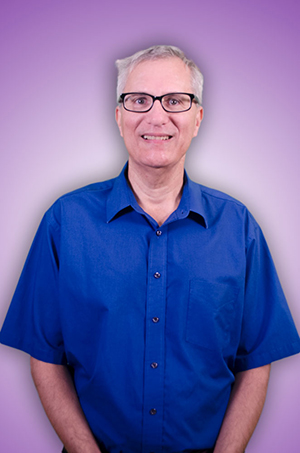 Jeffrey Matlak

Title: Associate Professor
Department: Libraries
Office Location: Malpass Library
Office Phone: 309/298-2720
Email: JG-Matlak@wiu.edu
Do you specialize in any areas?
I have way too much advanced training in history without a PHD. Currently my interest in history is the 16th through 18th centuries in Europe. As a librarian, I am particularly interested in electronic resources and the ways people use them and their cost effectiveness for librarians.
What is your favorite thing to research?
History in general but I have lately become very interested in classical music and pop music. I love listening to music and like to think about it. I also like looking things up about birds (I'm a bird watcher/bird feeder), art, architecture and about everything that catches my fancy.
Tell about a time when you were able to help a patron that really sticks with you.
To be honest, I can't remember a specific episode. I have been a reference librarian for about 16 years and helped thousands probably. The ones that stick out to me are the students who start off by saying "I've been searching for hours and I can't find any articles on my topic..." and then I show them and they are ecstatic and happy and I feel in my small way I have advanced learning or at least coping with the stress of being 19 years old and a college student.
How can patrons get ahold of you?
email jg-matlak@wiu.edu, phone 309-298-2720. However I am open to Google chat and facebook messages but almost never check my facebook page.
What do you geek out over?
Music, yard work, my sons, my wife, my cats, my dog, exercise, meditation, reading....just about anything that as Marie Kondo noted organizing guru says "Sparks Joy"