Office of Student Engagement
Alternative Spring Break
Alternative Spring Break (ASB) provides the opportunity for students to plan, raise money, travel and help another community during spring break. In the past, ASB has traveled to Dallas, TX; Louisville, KY; Omaha, NE; Nashville, TN; Mobile, AL; Washington, DC; and New Orleans, LA. Alternative Spring Break is open to all WIU Macomb students.
The total fee to participate in Alternative Spring Break is $250. There is a non-refundable $50 fee due before the trip. This money will contribute to transportation to and from the trip (as well as transportation within the destination city) most meals throughout the week, as well as lodging. Please note that once you have committed to the trip, this money will be non-refundable. All participants commit to participation in various fundraising activities and weekly planning meetings leading up to the trip.
Alternative Spring Break 2022 is scheduled for March 14th - March 18th. Location TBD. We will be hosting five different Alternative Spring Break Interest meetings this semester. Visit Leatherneck Link for more information on dates/times/loations.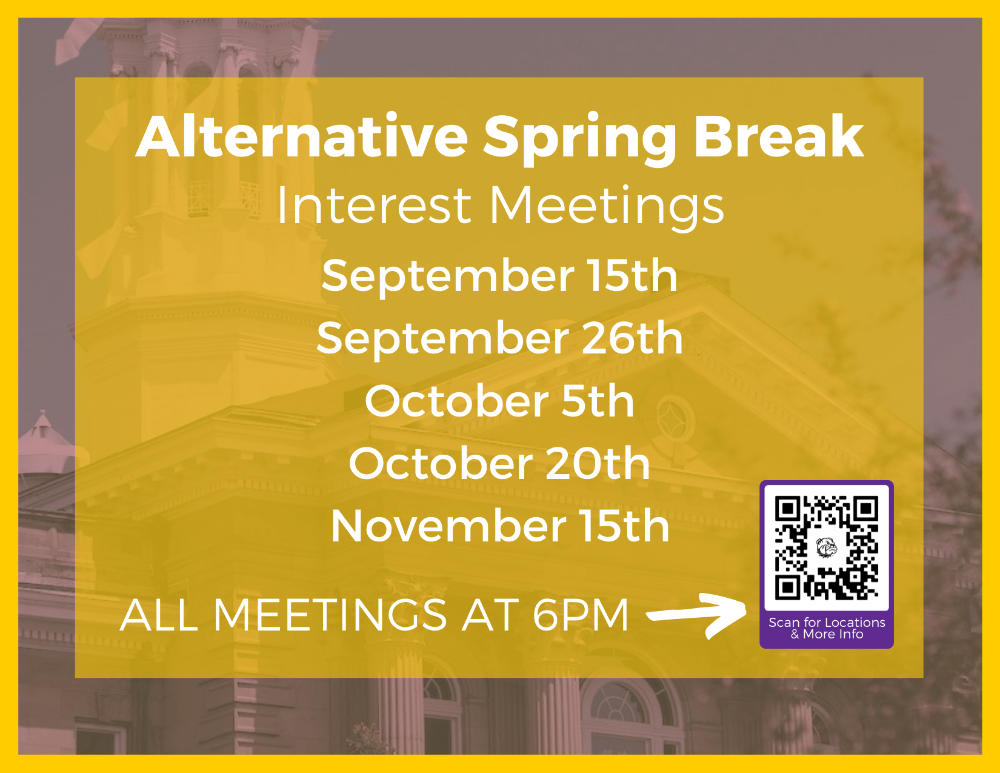 In 2020, a group of 4 students headed to Denver, Colorado!
The organizations we volunteered with were:
Project C.U.R.E.
Project C.U.R.E has been delivering life-saving medical equipment and supplies to hospitals and clinics throughout the under-resourced world. They are the world's largest distributor of donated medical relief — touching the lives of children and families in more than 130 countries. While we were here, we sorted and packaged medical supplies to be placed on a truck to be shipped. 
Women's Bean Project
This non-profit organization is changing women's lives by providing stepping stones to self-sufficiency through social enterprise. At the Women's Bean Project, they hire women who are chronically unemployed and teach them to work by making nourishing products. They learn to stand tall, find their purpose and break the cycle of poverty. While at this location we helped to package items, place orders together, and got to learn about the women there. 
SAME Cafe
SAME Café is a donation-based, fair exchange restaurant that serves healthy food to everyone, regardless of ability to pay. Their mission is to create community through healthy food access. Guests order from the healthy menu of mostly local, organic food and then participate in the community in exchange for the meal: volunteering time, giving produce, or donating money. After the lunch hour was over, we cleaned up the dining room, the kitchen, and helped close the restaurant for the day.
Food Bank of the Rockies 
The Food Bank of the Rockies reaches across northern Colorado, providing food and supplies to more than 600 hunger-relief programs. This organization helps the community in many different ways including hosting a mobile pantry, delivering bulk orders, preparing week-day meals for children, grocery boxes for older adults, and much more. While we were here, we worked mainly in the warehouse getting orders togehter, packaging them up, and restocking the bulk food. 
2020 trip participants: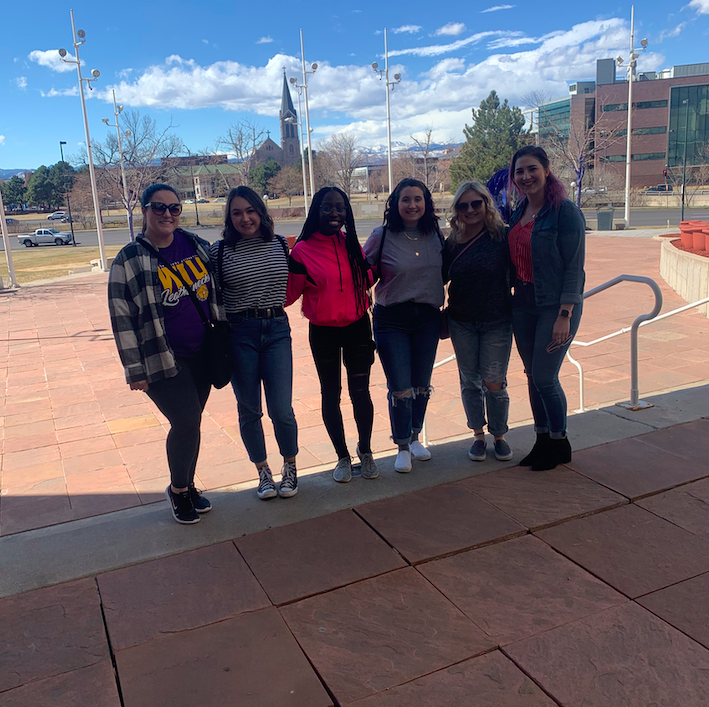 2019 trip participants:
2017 trip participants: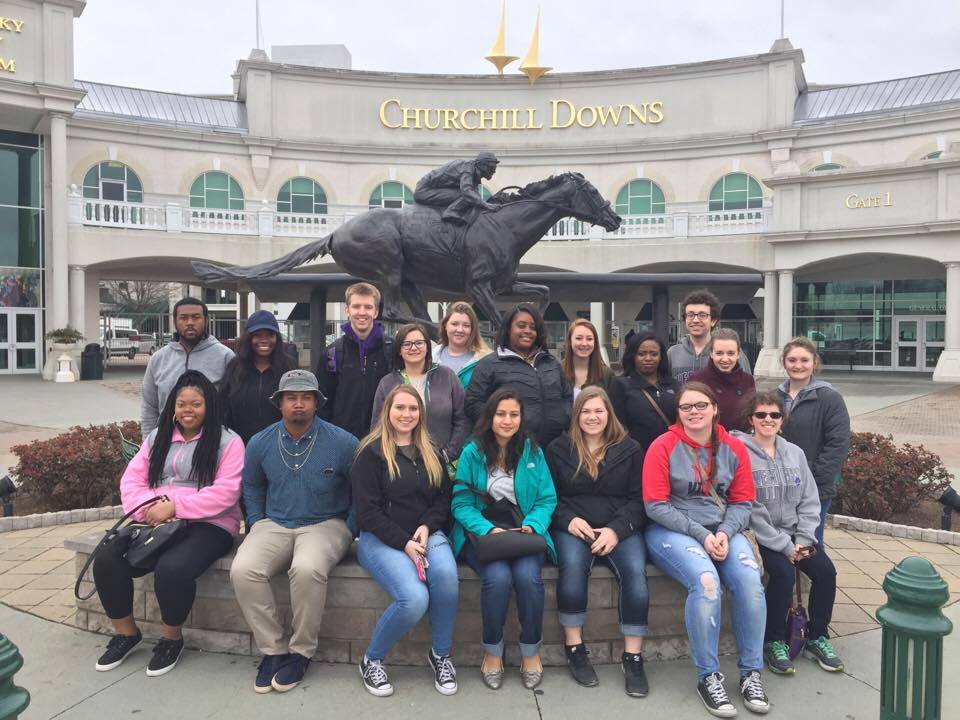 All questions about Alternative Spring Break can be directed to KiKi Marshall at ml-marshall2@wiu.edu 
Contact Info
Student Engagement
University Union
1 University Circle
Macomb, IL 61455
Email: OSE@wiu.edu
Phone: (309) 298-3232
Fax: (309) 298-2879