Office of Student Engagement
Spring Volunteer Programs
Volunteer Fair
Every semester in conjunction with the Student Organization Fair, Volunteer Services hosts a Volunteer Fair in order to help students get connected with volunteer opportunities on and off-campus. If you are interested in being a part of our Volunteer Fair please send an email to volunteer@wiu.edu or call the office at (309) 298-3232.
MLK Week of Service
Dr. Martin Luther King Jr. Day of Service is a National Day of Service to honor Dr. King's commitment and contributions to the Civil Rights Movement and social justice. Join the Center for Civic Engagement and people across the nation as we serve our local community in Dr. King's memory.
National Volunteer Week
National Volunteer Week is held on the third week of April and celebrates the impact of volunteer service within our community. National Volunteer Week is as an opportunity for community members to becomed inspired to serve and make a difference in their communities.
MARK YOUR CALENDARS National Volunteer Week is April 15th-22nd 2023!
More information about National Volunteer Week can be found here.
Alternative Spring Break
Alternative Spring Break (ASB) provides the opportunity for students to plan, raise money, travel and help another community during spring break. In the past, ASB has traveled to New Orleans, LA, Memphis, TN, Dallas, TX, Louisville, KY, Omaha, NE, Nashville, TN, Mobile, AL, and Washington, DC. Alternative Spring Break is open to all WIU Macomb students.
The total fee to participate in Alternative Spring Break is $450, which covers meals, lodging, activities, and transportation. There is a non-refundable $100 fee due December 9th. This money will contribute to transportation to and from the trip (as well as transportation within the destination city) most meals throughout the week, as well as lodging. Please note that once you have committed to the trip, this money will be non-refundable. All participants commit to participation in various fundraising activities and weekly planning meetings leading up to the trip.
MORE TO COME ABOUT ASB 2024: March 10-15
2023 - New Orleans, Louisiana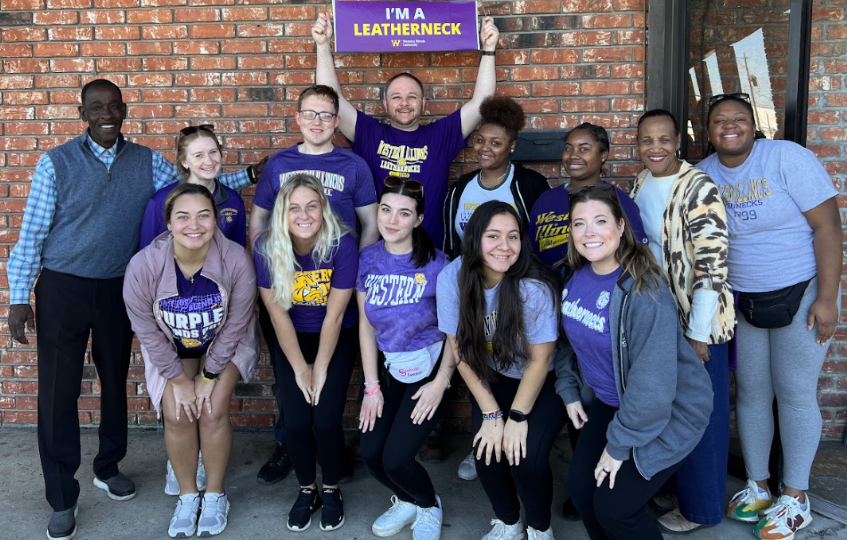 We volunteered with:
Trumpet of Truth Ministries
Their ministry was devestaed by two natural disasters; first a hurricane, then after they began theire rebuilding phase, a tornado ripped through their building. We were able to help rebuild the ministry, while also interacting with individuals in the community by passing out grovery bags and providing fellowship. View the itinerary
2022 - Memphis, Tennessee
The organizations we volunteered with were:
Clare's House
Clare's House is a Refuge for women located in the North Memphis 38108 area.  Focusing on helping women who want help out of homelessness. Clare's House will offer Life Skills classes, Self Help, and Relational classes along with Resume writing,  Employment search, Financial planning, and Bible Studies.
Dorothy Day House
Rooted in the tradition of the Gospels and inspired by the vision and passion of Dorothy Day, the Dorothy Day House provides temporary housing and support services for homeless families in Memphis, TN. Working with other local agencies, staff members, and volunteers provide families in need with a safe environment and the means to re-establish their independence. All guests are welcomed as Christ with no discrimination.
Just City Memphis
Just City Court Watch offers an opportunity to visit Shelby County criminal courtrooms and see what's really happening. Court watch encourages accountability, transparency, and community participation. in the work of the criminal justic reform.
All questions about Alternative Spring Break can be directed to Eve Nottrott at ec-nottrott@wiu.edu