Office of Student Engagement
Alternative Spring Break - Appy Here! 
Alternative Spring Break (ASB) provides the opportunity for students to plan, raise money, travel, and help another community during spring break. Alternative Spring Break is open to all WIU Macomb students. This experience is designed to be a hands-on opportunity for students to learn more about themselves, others, and the world around them. 
ASB engages individuals in short-term service learning experiences that challenge the social, political, and economic structures of our global community. 
When: March 10-15, 2024
For: 6 days and 5 nights
The total fee to participate in Alternative Spring Break is $450, which covers: 
Meals

Lodging

Activities

Transportation (to and from and within the city) 
Important Deadlines: 
Applications close on November 10 at 11:59 PM - Appy here!

Group interviews will be held the following week

Four payment due dates:

November 15 ($100)  

December 15 ($100) 

January 31 ($150) 

Feburary 21 ($100)
*Full amount ($450) due by February 21
Please Note: 
Once you have committed to the trip, the money will be non-refundable 

All participants commit to participating in fundraising activities and weekly planning meetings 

Students will participate in nightly group discussions and reflection activities 

To be eligible, students must be currently enrolled at WIU in Fall 2023 and Spring 2024

Students are required to have a cumulative GPA of 2.0 
All questions about Alternative Spring Break can be directed to Eve Nottrott at ec-nottrott@wiu.edu 
In the past, we have traveled to: New Orleans, LA, Memphis, TN, Dallas, TX, Louisville, KY, Omaha, NE, Nashville, TN, Mobile, AL, and Washington, DC.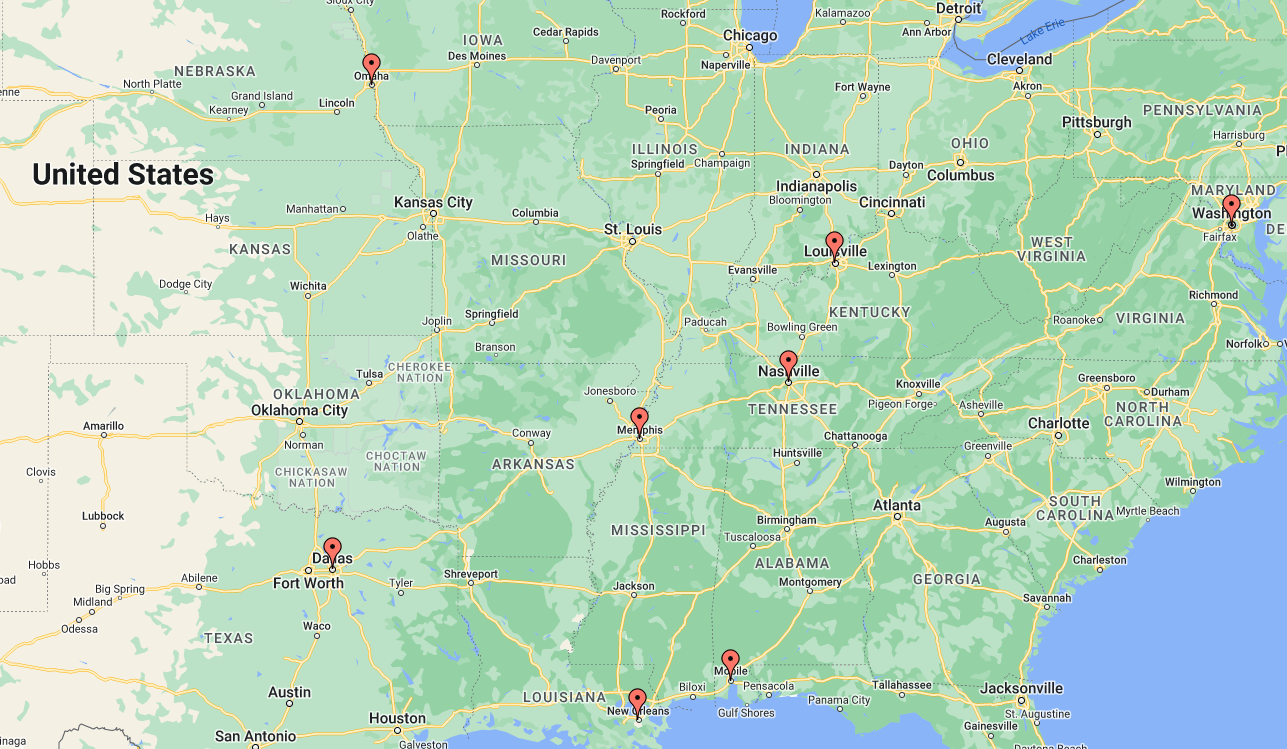 2023 - New Orleans, Louisiana 
We volunteered with:
Trumpet of Truth Ministries
Their ministry was devastated by two natural disasters; first a hurricane, then after they began their rebuilding phase, a tornado ripped through their building. We were able to help rebuild the ministry, while also interacting with individuals in the community by passing out grocery bags and providing fellowship. View the itinerary
2022 - Memphis, Tennessee
The organizations we volunteered with were:
Clare's House
Clare's House is a Refuge for women located in the North Memphis 38108 area.  Focusing on helping women who want help out of homelessness. Clare's House will offer Life Skills classes, Self Help, and Relational classes along with Resume writing,  Employment search, Financial planning, and Bible Studies.
Dorothy Day House
Rooted in the tradition of the Gospels and inspired by the vision and passion of Dorothy Day, the Dorothy Day House provides temporary housing and support services for homeless families in Memphis, TN. Working with other local agencies, staff members, and volunteers provides families in need with a safe environment and the means to re-establish their independence. All guests are welcomed as Christ with no discrimination.
Just City Memphis
Just City Court Watch offers an opportunity to visit Shelby County criminal courtrooms and see what's really happening. Court watch encourages accountability, transparency, and community participation. in the work of criminal justice reform.
All questions about Alternative Spring Break can be directed to Eve Nottrott at ec-nottrott@wiu.edu 
Contact Info
Student Engagement
University Union
1 University Circle
Macomb, IL 61455
Email: OSE@wiu.edu
Phone: (309) 298-3232
Fax: (309) 298-2879