Academics

From offering bachelor's degrees in forensic chemistry, to housing one of the largest law enforcement programs of its kind in the nation, to providing the first Bachelor of Fine Arts in Musical Theatre program at an Illinois public institution, Western Illinois University offers a number of standout programs. Noted for their size, unique area of concentration for undergraduate students, or accessibility—including our Sports Broadcasting program, which lets you get hands-on experience from day one—Western Illinois University's signature programs have garnered recognition for the graduates they produce.
These programs are just a few examples from Western's broad spectrum of academic majors and programs, which includes as many as 65 for undergraduate degree options.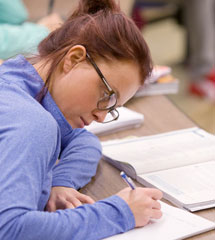 Dual accreditation by AACSB (Association to Advance Collegiate Schools of Business).
Students are recruited by more than 40 major corporations.
Accountancy student organizations are nationally recognized in categories of excellence every year.
Numerous internship opportunities for students.
---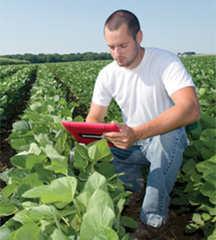 Departmental and student service to the agricultural community throughout the region and state.
Numerous internship opportunities for students.
More than 15 active student organizations.
Hands-on experience with traditional, new and organic crops, as well as with livestock, at WIU agriculture laboratories and agriculture test stations, as well as research at off-campus sites.
Numerous grants, and an international reputation, for animal and plant research.
---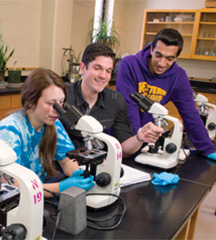 Offers the only program in the nation with access to the Mississippi River and surrounding terrain through the Alice L. Kibbe Life Science Station and Nahant Marsh.

Numerous 'hands-on experiences in the laboratory.

Extensive undergraduate research opportunities through RISE (Research Inspiring Student Excellence).

Collaborative linkages with agencies such as the United States Geological Survey, Illinois Department of Natural Resources, and Los Alamos National Laboratory. 
---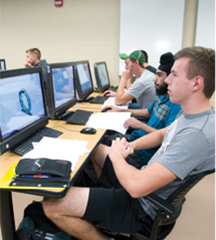 High-demand academic program.
The only engineering program at a public institution in western region of Illinois.
Accredited by ABET-EAC (Accreditation Board for Engineering and Technology - Engineering Accreditation Commission).
---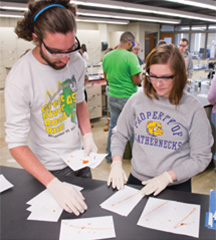 One of three programs of its kind in the Midwest.
One of nine programs of its kind in the nation among public universities.
High-demand academic program.
---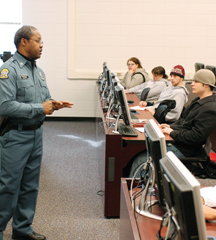 Largest program in the state of Illinois and one of the largest in the nation.
Internationally recognized curriculum, including options in fire administration and fire science, homeland security and security administration.
Employment opportunities for graduates with the FBI, Secret Service, police departments, corrections and corporations from across the country.
---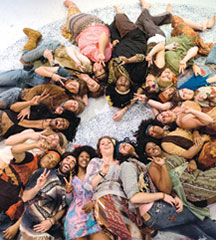 The first BFA in musical theatre in Illinois at a public institution, and one of the few select programs offered at a Illinois public institution. 
Comprehensive musical theatre professional training.
Excellent placement of graduates.
---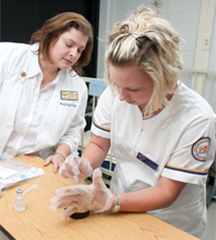 Highly-selective and high-demand academic program. 
Accredited by the Commission on Collegiate Nursing Education.
Assist in meeting requirements by numerous healthcare organizations that nurses must hold a four-year degree.
---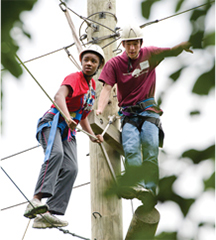 Semester-long field studies in environmental conservation and outdoor education, and numerous internship opportunities.
Cooperative relationships with nearly 500 organizations throughout Illinois and the nation.
Only program of its kind in the nation.
Accredited by the Joint Council on Accreditation of the National Recreation and Park Association and the American Association for Leisure and Recreation.
---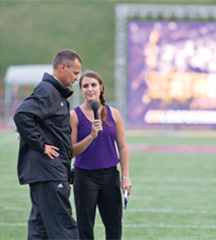 The only sports broadcasting production program in the state.
Immediate training on equipment through unique applied curriculum.
Outstanding internship programs, and excellent placement for graduates.
National student award winners.
---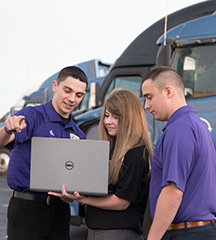 One of three programs of its kind in the state.
One of only 39 programs nationally which is accredited by AACSB (Association to Advance Collegiate Schools of Business).
Graduates are specifically requested by John Deere, Caterpillar and 16 other companies.
---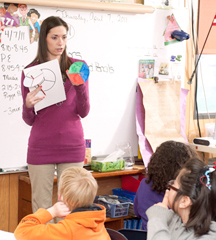 Consistent with WIU's mission and with its founding purpose as a teacher's college. 
Teacher training across the disciplines to teach at all grade levels.