Summer Session

Graduate from college early by taking advantage of the Western Illinois University Summer Session.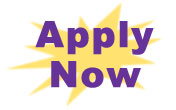 Courses are taught by dedicated, full-time faculty who are committed to your education - the vast majority of whom hold the highest degrees in their fields.
Available summer courses include offerings in general education, major courses, graduate courses, and honors courses, delivered primarily in online formats.
Apply online for regular admission, or as a Visiting/Guest student to take classes at WIU for one semester if you are in good standing at your current institution.  Transcripts are not required for admission as a visiting/guest student.
Summer 2023 advanced registration for currently enrolled students is April 3 - April 14, 2023, and students must meet with their academic advisors before registration.  Check STARS to find out your earliest date and time for registration and academic advisor's contact information.  Open registration begins April 17, 2023.  The Summer course schedule includes the May pre-session; four-, six-, and eight-week sessions; weekend academies; and online options.
Additional summer opportunities:
For more information email provost@wiu.edu.