Management and Marketing
Bachelor of Business in Human Resource Management
Why Choose Human Resource Management at WIU?

Award-winning student chapter of the Society for Human Resource Management (SHRM) and a SHRM aligned curriculum prepares students for professional certification
Hands-on experience with local organizations provide students with industry recognized skills
Study abroad programs, professional development events, career fairs, and internships provide networking opportunities
The integrated program allows students to earn two degrees (bachelor's and MBA) in just five years
Accreditation by AACSB International (The Association to Advance Collegiate Schools of Business) ensures a quality educational experience

View Program Details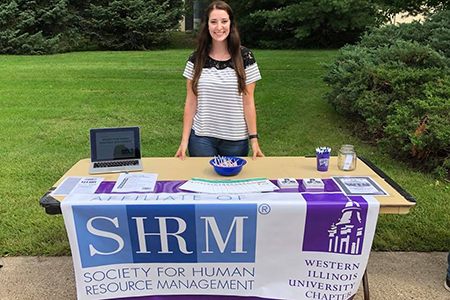 The Society for Human Resource Management (SHRM) is the world's largest human resource membership organization. WIU has active chapters in Macomb and the Quad Cities.
Opportunities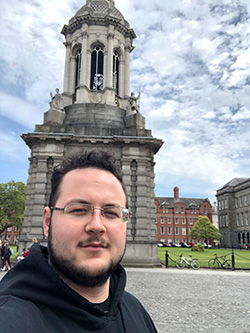 John Pastere is a 2022 graduate of the Human Resource Management program. He is currently pursuing his Master of Business Administration degree at WIU.

"Throughout my time in WIU's HR Program, I gained a deeper understanding of Human Resources (HR) and the role it plays in almost every organization in the world. As a result of my participation in the HR Program, and WIU's award-winning SHRM student chapter, I am prepared for my future in HR. The HR courses helped me to excel in two HR internships: one at Carl Buddig & Company and one at School District 170. I also participated in a faculty-led Study Abroad program called 'Business Practices & Culture of Ireland' which was one of the most memorable experiences I have ever had. The WIU-SHRM student chapter enabled myself and many others to expand our HR career development. I am fortunate to receive the HR Departmental Scholar Award prior to my graduation. I have decided to stay at WIU to pursue my MBA."
-John Pastere '22
Scholarships
CBT Distinguished Alumnus Scholarship ($2000)
Dr. Jack P. Daniels (4 @ $1000)
Excellence in Business and Technology Scholarships (10 @ $2000)
Jerry Purdum Scholarship for Business ($2000)

View More for Business Majors