WIU Choirs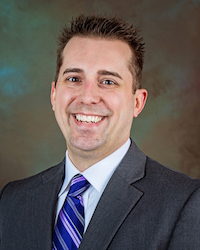 Jason Hawkins, Ph.D.
Choral Music Education
Sallee 200
(309) 298-1544 (School of Music Office)
JA-Hawkins2@wiu.edu
Jason Hawkins, Ph.D. is an Assistant Professor of Choral Music Education at Western Illinois University where he teaches Concert Choir, Vocal Jazz Ensemble, and Music Education courses. He earned a B.A. in both Choral Music Education and Trumpet Performance from Western Illinois University, a M.A. in Education from Governors State University, and served as a Graduate Teaching Assistant at the University of Illinois while pursuing a Ph.D. in Music Education. Dr. Hawkins returned to WIU following twelve years as Director of Choirs at Plainfield North High School in the Chicago suburbs where his choirs earned numerous accolades at the community, state, and national levels, including a Choirs of America Nationals "Spotlight Performance" at Carnegie Hall, winners of "Outstanding Performance" in DownBeat Magazine's Large Vocal Jazz Ensemble division, ILMEA All-State guest performing ensemble, and "Most Outstanding Choral Group" at the Washington D.C. Heritage Festival. He was honored many times by the Plainfield Schools including selection as the 2016 "Teacher of the Year." He has also served as an adjunct faculty member at Lewis University. Dr. Hawkins makes frequent appearances as a choral clinician/conductor and has gained a strong reputation throughout the state, leading both traditional and jazz ensembles for ILMEA, IHSA, regional choral festivals, as well as WorldStrides Heritage Festivals. His research interests include the use of technology for assessment and instruction in the choral classroom, which has led to multiple presentations at the International Symposium on Assessment in Music Education, the Illinois Music Education Conference, guest lectures at numerous regional universities, and subsequent publications. Dr. Hawkins resides in Macomb with his wife, Laura, and their two beautiful daughters, Hannah and Olivia.