JAZZ
2024 Western Illinois University Jazz Festival
The 51st Annual Western Illinois University Jazz Festival will be held Saturday, Feb. 17, 2024.   Please click on the registration form below to reserve your spot for the festival and to get more information about costs.    

Friday's main event will be concerts by the WIU Jazz Band and Jazz Studio Orchestra  featuring acclaimed drummer, composer and educator Matt Wilson. 
Saturday will feature performances by college, high school, and junior high students as well as an encore performance by the WIU Jazz Studio Orchestra featuring Matt Wilson.  There will also be clinics for all instuments and a clinic given by Mr. Wilson.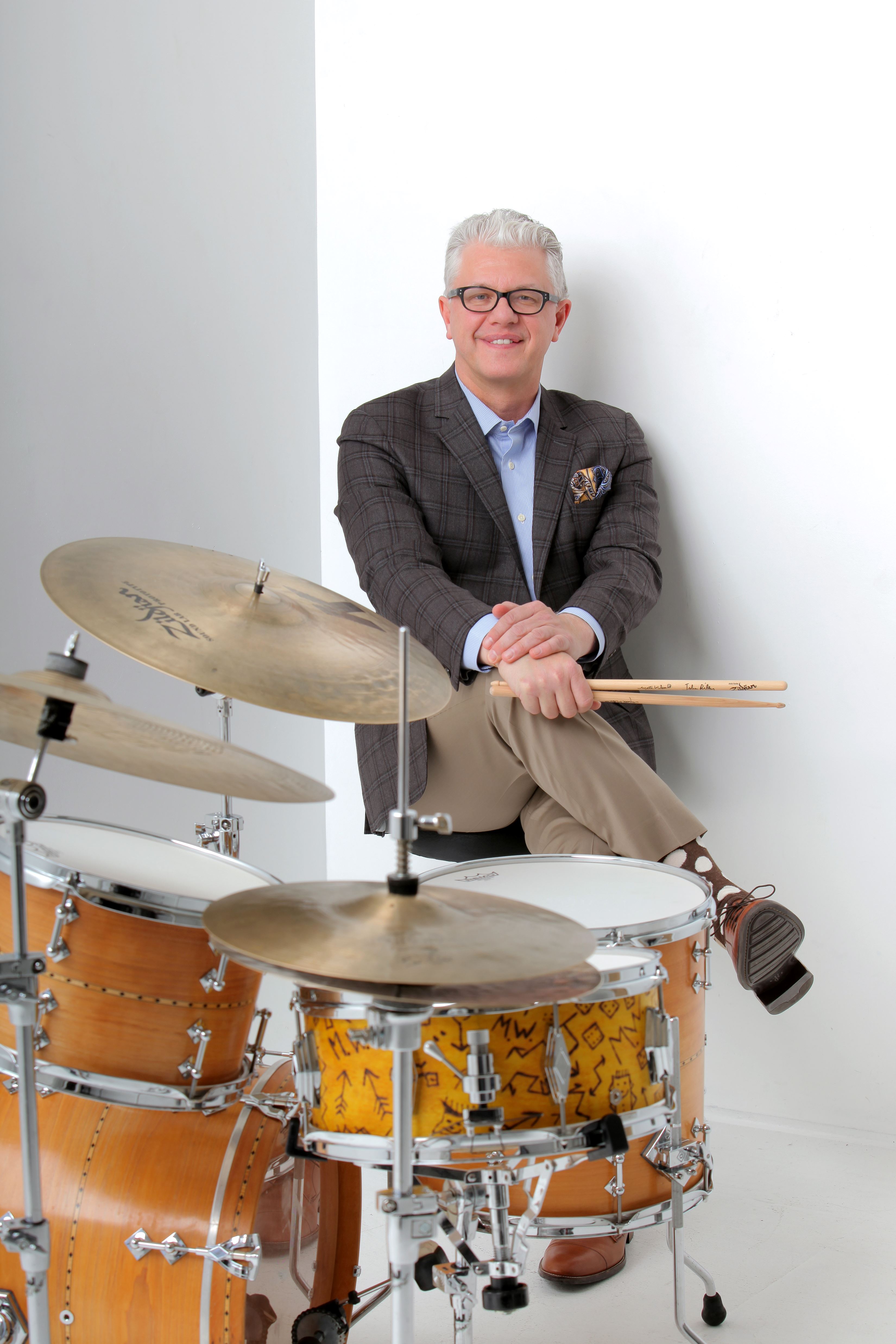 Matt Wilson has released thirteen albums as a leader, appeared on more than 400 others as a sideman and has played with an impressive array of some of the most legendary names in jazz, including Wynton Marsalis, Lee Konitz, Joe Lovano, Pat Metheny, Dewey Redman, Charlie Haden, John Scofield, Joanne Brackeen and Herbie Hancock, just to name a few.
Wilson was named 2018 Musician of the Year by the Jazz Journalists Association and his album, Honey And Salt (Music Inspired by the Poetry of Carl Sandburg), won the JJA's Album of the Year Award. That recording and his previous, Beginning of a Memory, accomplished the rare feat of an artist receiving consecutive 5-star (masterpiece) reviews from DownBeatmagazine.
Wilson's commitment to jazz goes far beyond his estimable skills as a drummer and bandleader. Also a renowned educator, he is on a tireless mission to foster a lively and deep connection between music and people, whether they be playing or listening to it. To that end, he is extremely passionate about bringing jazz to new audiences and inspiring students to be as individualistic and imaginative as possible.
For additional information about the Festival, please contact: University Bands, Western Illinois University, 1 University Circle, Macomb, IL 61455; PH 309-298-1505; Fax 309-298-1499; or e-mail we-ashe@wiu.edu.
Hope to see you all there!
Dr. Whitney Ashe
Director of Jazz Studies
Western Illinois University
For more information, please contact: Phone (309) 298-2186, or Email to we-ashe@wiu.edu