JAZZ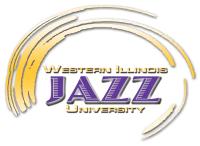 Many parents and prospective students wonder what a degree in "Jazz Studies" will do for students in the workforce. Here is what our graduates of Western Illinois' Jazz Studies Program are currently doing in the music industry.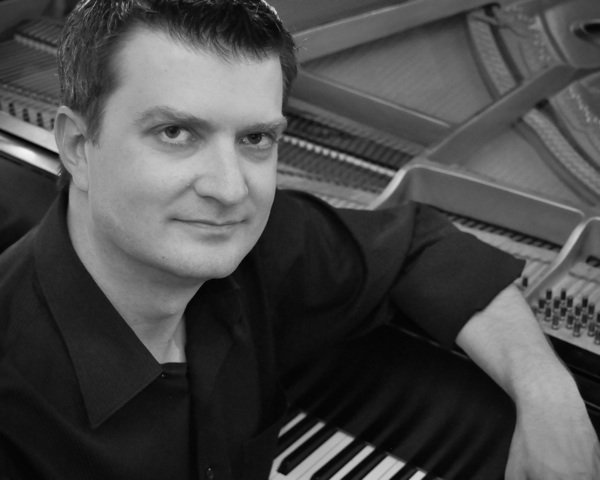 Stephen Kummer: BM Jazz Performance - 1994
Stephen Kummer is a freelance pianist, music director, conductor and arranger who's credits include the following highlights:

Theater: Guys and Dolls (StudioTenn), Shrek, the Musical (Nat'l Tour), Legally Blonde (Nat'l Tour), Cinderella (StudioTenn), Always, Patsy Cline (Ryman Aud.), Smokey Joe's Cafe Norwegian Cruise Line), Disney's Beauty and the Beast (Nat'l tour), Monty Python's Spamalot (Nat'l Tour), West Side Story (TN Rep.), Evita (TN Rep.), Ain't Misbehavin' (20th anniv. tour), Little Shop of Horrors (Nat'l tour), American Rhapsody: The Music of George and Ira Gershwin (Nat'l tour), I Love You, You're Perfect...(TN Rep.).
In 2011 Stephen's arrangements and orchestrations have been performed by The Kansas City Symphony, The Austin Symphony Orchestra, The Maryland Symphony, The Cleveland Pops Orchestra, The Houston Symphony Orchestra, The Palm Desert Symphony, The Nashville Symphony Orchestra, The Nashville Jazz Orchestra and many more. Other arranging clients include: Opryland Productions, Norwegian Cruise Line, Hershey Park, Carnival Cruise Line, Oceania Cruise Line, Sea World, and Legoland.
Concerts (as conductor or pianist):Steven Curtis Chapman, Joan Rivers, Aretha Franklin, Bernadette Peters, Heather Headley, Jodie Benson, Bebe Winans, Gary Morris, Nashville Symphony, Memphis Symphony and the Nashville Jazz Orchestra. Stephen has also recorded soundtracks for Music Theater International and Disney including Beauty and the Beast, Peter Pan, Sweeney Todd, Rent, Frog and Toad, Thoroughly Modern Millie, Avenue Q, The Little Mermaid, The Wizard of Oz, Xanadu, and High School Musical. Stephen lives in Nashville with his wife, Jennifer and their daughters, Elsa and Greta and a big dog.
---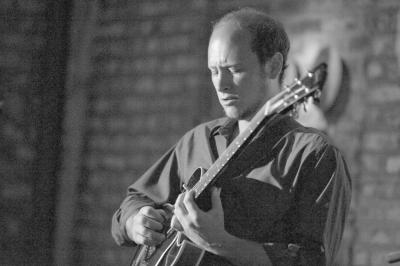 Tyler Ross: MM Jazz Performance - 2008
Tyler currently resides in Charleston, South Carolina where he performs, composes, and teaches jazz guitar at the College of Charleston. He completed his undergrad at the University of Wisconsin-Stevens Point and a master's at Western Illinois University both in jazz performance. With eclectic tastes ranging from folk to jazz to rock, Tyler continues to acknowledge and explore his broad musical interests through a variety of projects. He is currently in demand as a performing musician in the Charleston area playing in more than 12 different groups. Ross has produced a trio release of original compositions and arrangements entitled TrioDelay: Departure. The recording melds the sophistication of jazz with the raw expression of rock-n-roll into a musical experience presented in the formidable setting of a classic power trio and is available on iTunes.
---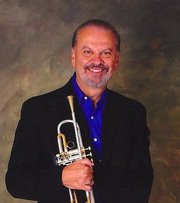 Dr. Stephen Hawk: BME
"The Jazz Education I received at Western Illinois University remains at the core of everything I do as a music educator and trumpet performer. I could not have chosen a better school for my undergraduate education! WIU was a perfect fit for my musical needs!"
Dr. Stephen Hawk is a Professor of Music at Slippery Rock University of Pennsylvania, where his position includes instructing the trumpet studio, serving as the Director of the Jazz Studies program, and directing the Jazz Ensemble I. He received his Bachelor of Music Education degree from Western Illinois University. He earned his Master of Music degree in trumpet performance and the Doctor of Musical Arts degree in Trumpet/Jazz Emphasis, from the University of Texas at Austin. While at Texas, he studied with Professor Raymond Crisara and performed with him in the University of Texas Faculty Brass Quintet.
Dr. Hawk performs as a freelance trumpeter, where he has played lead trumpet with jazz legends including; Dizzy Gillespie, The Dizzy Gillespie Alumni Big Band, The Woody Herman Orchestra, The Glenn Miller Orchestra, Arturo Sandoval, The Manhattan Transfer, The New York Voices, Nancy Wilson, Diane Schuur and entertainers such as Bob Hope, Jerry Lewis, Ray Charles, Toni Tenille and Natalie Cole. Dr. Hawk is an active performer in the Pittsburgh area, performing as the principal trumpet with the Pittsburgh Civic Light Opera Orchestra, Pittsburgh Symphony Broadway Orchestra, The MCG Big Band, The Three Rivers Jazz Orchestra, of which he is the coleader and founder, and The Cleveland Jazz Orchestra, as well as pursuing orchestral and solo opportunities. Recording credentials include playing lead trumpet with Ms. Nancy Wilson on her 2004 Grammy Award winning CD, "RSVP," as well as her 2006 Grammy Award Winner, "Turned to Blue." He has also appeared in television specials for PBS featuring The Temptations, The Four Tops, The Spinners, Ms. Patti Page, and The Four Aces, among others. Dr. Hawk's first Big Band CD entitled, "The Hawk's Out," recorded by the Hawk-Richard Jazz Orchestra in Los Angeles, CA, was selected by New York's "Cadence Magazine" as its Outstanding Big Band Recording of the year for 1998. His most recent recording with the Hawk-Richard Jazz Orchestra is entitled "Reunion," and is also available on Sea Breeze Records. He is also a co-leader along with Mike Tomaro, and lead trumpeter with The Three Rivers Jazz Orchestra, whose first CD is entitled, "The Night Owl Suite." Dr. Hawk is also a featured soloist on the new Gene Krupa Orchestra CD, "Thinking of Gene," where his performance of legendary Roy Eldridge solo works has received critical acclaim. Some of Dr. Hawk's honors include being chosen to receive the Pennsylvania Music Educator's District 5 Citation of Excellence in Teaching Award for 2003, and the President's Award for Teaching Excellence from Slippery Rock University for 2004, as well as being selected for membership into the Honor Society of Phi Kappa Phi, and Who's Who Among American Teachers.
---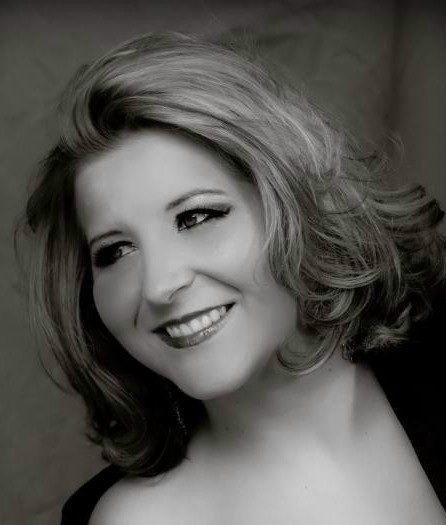 Jennifer Wallis: BM Jazz Studies - 2006
"The Jazz Studies degree at Western Illinois University helped prepare me for my life as a professional musician"
I currently work for Howl at the Moon dueling piano bar in Charlotte, North Carolina. As a performer at Howl, I work 5 nights a week, playing 30 or more songs that are all requests. The show is ever changing from night to night. While playing my own tunes, I also accompany my partner on his or her tunes, along with playing as a part of a band. I am required to improvise solos on many songs throughout the night, play songs in different keys.....all without music. Also, learning a secondary instrument is required; either drums, guitar or bass. Playing drums has become a new favorite pastime of mine! Arranging tunes keys that fit my voice, and fit the band as a whole is a daily routine. Learning new music never stops, whether that music is from jazz standards to 80's to what is popular on the radio today. Reading the audience is sometimes the hardest part. Picking tunes for the appropriate audience at the right time of the night can make or break a night.
I also am the Alternative Music Director at a church. Most times I make my own arrangements of sacred and secular music to fit the collection of instruments and voices.
Ms. Wallis has also served as the half-time entertainment on multiple occasions for the Charlotte Bobcats and has been voted best female vocalist by Elevate Lifestyle Magazine, 2011.
---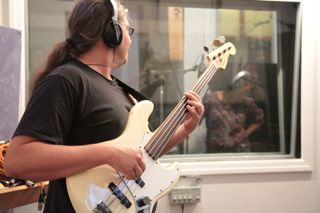 Ben Willis: MM Jazz Composition - 2011
Since moving to New York in 2010 Ben Willis has been active playing, recording, and producing music in a number of genres. His knowledge of a variety of Latin American styles has allowed him to enter into the world's most vibrant music scene and have success. As musical director, arranger, bassist, and vocalist with Los Chamanes he has had the opportunity to work and record with such luminaries as Claudia Acuña, Sofia Rei Koutsovitis, Natalia Bernal and Yayo Serka. His work as arranger and writer with Soul/Blues singer Ashley Betton is also another outlet for his artistic output. Apart from these projects, this bassist regularly performs Afro-Cuban and Afro-Peruvian music and latin jazz in New York City
---
Jonathan Eric Chapman: MM Jazz Composition - 2008
After graduating W.I.U., in 2008, J.E. Chapman moved to Kansas City to work on a doctorate in composition from the University of Missouri – Kansas City. While in Kansas City, Mr. Chapman remained active as a trombonist and composer/arranger both at the university and off campus in the Kansas City jazz community. At U.M.K.C. Mr. Chapman was a composition mentor to undergraduate level students and was a jazz combo coach/director for three years. He has been a member of The New Jazz Order Big Band since 2008; performed with The 627 Big Band; a three time participant of The Black House Collective ensemble; performed with multiple popular music ensemble in Kansas City; lead his own ensemble - The J.E. Chapman Music Circus. As a trombonist Mr. Chapman has recorded with The New Jazz Order Big Band and Mr. Bobby Watson on The Gates BBQ Suite CD. Mr. Chapman has a release of original works performed and recorded by his own ensemble; the title of the CD is364 Daysand was published in March 2014 and is available through CD Baby.
Mr. Chapman holds degrees from Eastern Illinois University (B.A. Trombone Performance – Jazz Studies), Western Illinois University (M.M. in Music – Jazz Composition), and is currently completing the doctoral degree in composition from The Conservatory of Music and Dance at University of Missouri – Kansas City and will graduate in May of 2014. www.jecmusic.com
Jim Buennig: BA Jazz Performance 2015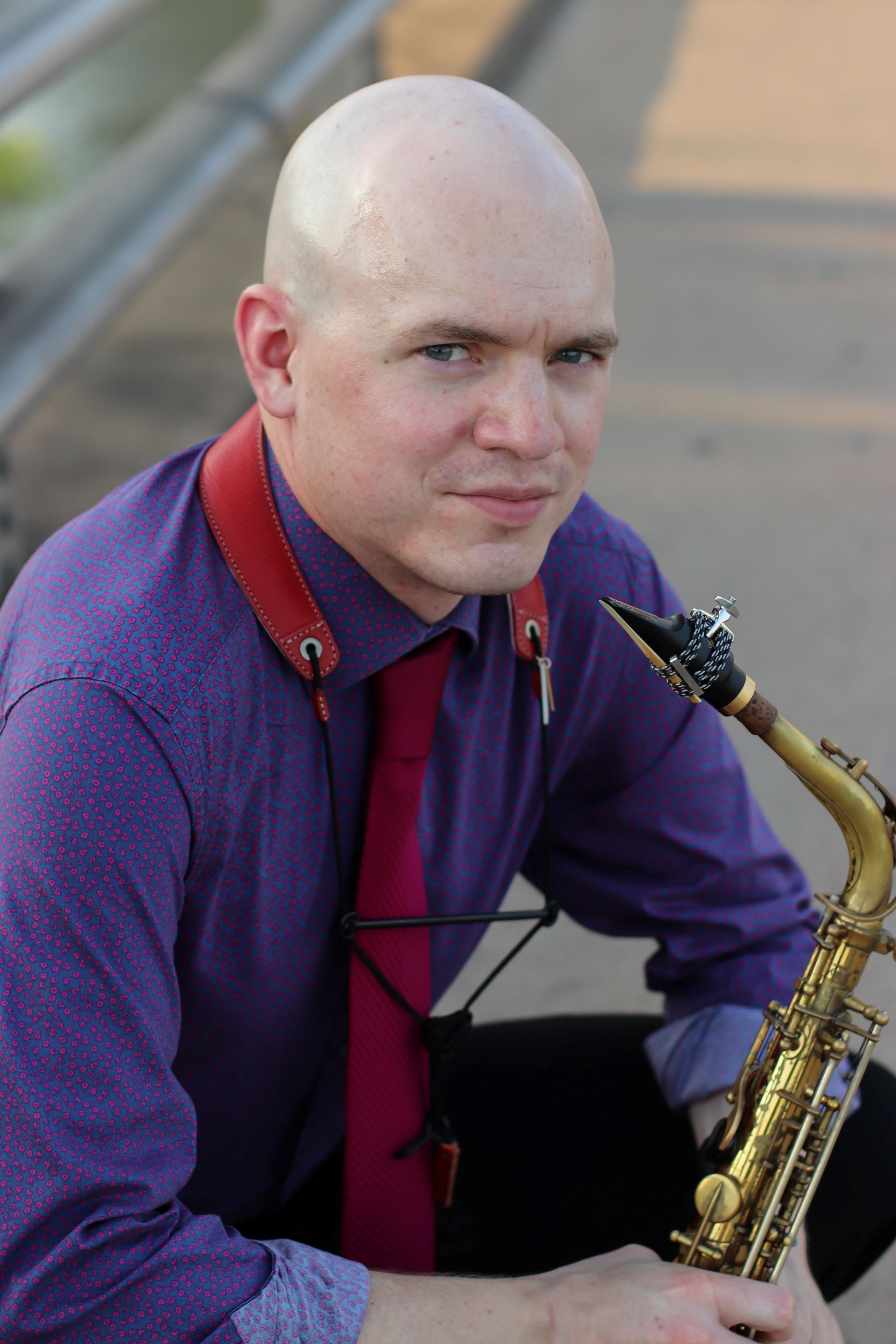 Illinois native Dr. Jim Buennig is a saxophonist, composer, and educator based in Chicago, IL. He holds degrees in jazz from the University of Texas at Austin (DMA), the University of Iowa (MA), and Western Illinois University (BM). Buennig often pays homage to his musical heroes while creating innovative music that is engaging and "perpetually in the groove."

Jim Buennig has served as a faculty member at Cornell College and Black Hawk College and served as Damani Phillips' sabbatical replacement at the University of Iowa in spring of 2021. He has written and produced five albums as a leader since 2017 with significant national and international airtime and is an artist for D'Addario Woodwinds jimonsax.com
Crystal Rebone: BM Jazz Studies 2016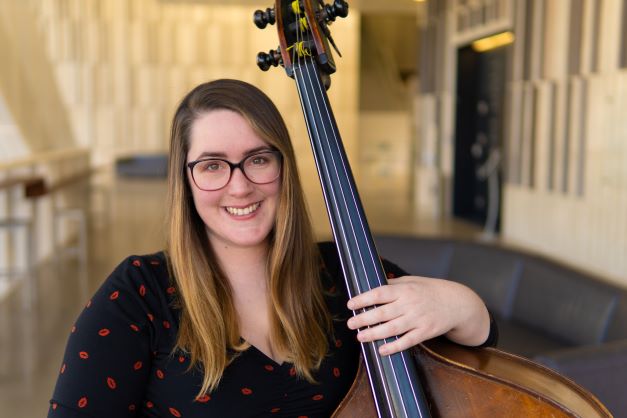 Dr. Crystal Rebone is the Instructor of Bass and Jazz Improvisation at Bradley University in Peoria, Illinois. Originally from Beloit, Wisconsin, Dr. Rebone graduated Western Illinois University with a Bachelor's degree in Jazz Studies and the University of Illinois Urbana-Champaign with a Master's degree in Jazz Performance. Graduating with her Doctorate in Jazz Performance from the University of Illinois in 2021, she has striven to research ways that middle school and high school directors can support female students in their jazz programs. Being a part of groups such as the Iowa Women's Jazz Orchestra and participating in events such as Jazz Girls Day has furthered this mission of inclusion and mentorship of young women in the jazz community.
An active and diverse performer, Dr. Rebone has performed all over the country with a variety of groups. Her time at the University of Illinois allowed her to perform with Doc Severinsen, Ernie Watts, and Jim Pugh with the University of Illinois Concert Jazz Band at the Jazz Education Network's mainstage and toured with the award winning Jazz Trombone Ensemble. Outside of the university setting, Dr. Rebone has played with countless musicians around the Midwest as well as her own trio, Taco Belles. In March of 2020, she toured the east coast with Monkia Herzig's all-female jazz combo, Sheroes.
Dr. Rebone is equally passionate about music education. She has been an active instructor at summer camps at the University of Illinois, University of Iowa, and Western Illinois University. She has also adjudicated at jazz festivals at Culver-Stock College, the University of Northern Iowa, and Bradley University. She consistently teaches wide range of ages, string instruments, and genres.