School of Music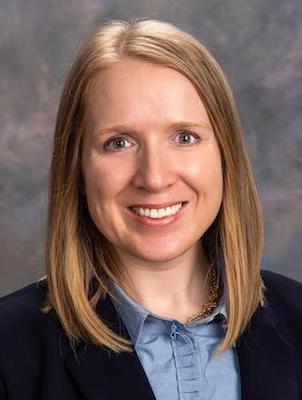 Emily Sevcik, PhD, LPC, MT-BC
Assistant Professor, Music Therapy
Sallee 218
Email:
EE-Sevcik@wiu.edu
Dr. Emily Sevcik joined Western Illinois University as an Assistant Professor of Music Therapy in the fall of 2019. Dr. Sevcik holds a Bachelor of Arts in Music Therapy from Western Illinois University (2008), a Master of Science in Education in Mental Health Counseling from Northern Illinois University (2015), and a PhD in Music Education and Therapy from the University of Iowa (2023). Dr. Sevcik has extensive clinical experience as a music therapist and counselor working with children through older adults at end-of-life and in bereavement care, teens and adults with psychiatric illnesses, toddlers through young adults with cognitive and physical disabilities, and medical music therapy experience with children and adults with cancer, orthopedic rehabilitation, and neonatal intensive care. She operated a music therapy private practice in the Chicago suburbs for five years. She has completed advanced trainings in Neurologic Music Therapy (NMT), Level I Music Therapy Drumming, and Applied Suicide Interventions Skills Training (ASIST). Dr. Sevcik is a member of the American Music Therapy Association (AMTA), where she served as an Alternate Delegate for the Great Lakes Region (2021-2023) and the Integrative Policies and Procedures Assembly Work (2021). For the Illinois Association for Music Therapy (IAMT), she served on the Public Relations Committee (2010-2011) and Student Coordinator (2012-2013). Dr. Sevcik is currently on the Editorial Board for the Music Therapy Perspectives (2023-2028) as a peer reviewer. She has presented concurrent sessions, continuing music therapy education courses (CMTE), and research posters at state, regional, and national conferences. Dr. Sevcik's research is published in the
Journal of Music Therapy
, and her research interests include the history of music therapy, counseling skills, development of professional identity, hospice music therapy, and music therapy education.
Research and Publications:
Sevcik, E. E. (2023). Gender and the historical narrative of music therapy: A historiographic study of the contributions of Eva Augusta Vescelius. [Doctoral dissertation, University of Iowa]. Sevcik, E. E. (2022). Eva Augusta Vescelius: Life and music career before 1900.
Journal of Music Therapy
, 59(2), 176–203.
https://doi.org/10.1093/jmt/thac004
. Sevcik, E., Jones, J. D., & Myers, C. (2017). A descriptive analysis of the educational perceptions, professional identity, and professional practices of dual-trained music therapists as counselors
Journal of Music Therapy
, 54(3), 300-335.
https://doi.org/10.1093/jmt/thx007
.