Libraries
About Library Instruction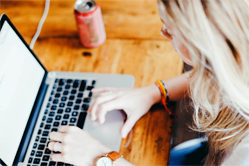 The Western Illinois University Libraries offer a variety of instructional programs to support the use of library resources for teaching, learning, and research. With a strong focus on student engagement, faculty librarians work with instructors to develop instruction materials and programming that best meets class needs, fosters critical thinking and literacy, and supports lifelong goals.
These programs help advance the technology and information literacy of students, faculty, and staff through course-based and point-of-need research support, course-related web pages, and instructional handouts and guides on course-specific and subject resources.
Library Instruction Supports the Core Goals of Western
Academic Excellence
The library instruction program provides a cornerstone for building information competence in the teaching and learning process. Skilled library instructors effectively promote engaged learning, research, and creativity in a challenging, supportive learning community that enables student development.
Nearly 80% of students participating in library instruction rated instructor teaching effectiveness as Very Good (35%) or Excellent (44%).
Educational Opportunity
Library instruction faculty collaborate with department instructors to reach shared educational goals. All students possess promise. Library instructors are dedicated to providing the knowledge needed to find, access, and use information towards academic success in every discipline.
"Nearly 60% of students participating in library instruction felt the instructor was sensitive to the class level and student progress."
Personal Growth
Library instruction helps to develop the whole person by building expertise in the ability to work with information, and fosters personal wellness and success through critical thinking, decision making, responsibility for the self and others.
"The instructor continued to check in on me and I was able to find a resource because of that. Very grateful. Amazing work."
Social Responsibility
Library instruction faculty work to provide an understanding of information fluency in context that fosters equity, diversity, cultural, and community fairness for all students in all situations, for all disciplines during and beyond the academic experience.
"Everything was great! I had no clue that you could reach the American FactFinder about my community!"
---
For more information contact:
Sean Cordes
245 Malpass Library
309.298.2785