Libraries
Text-giving to University Libraries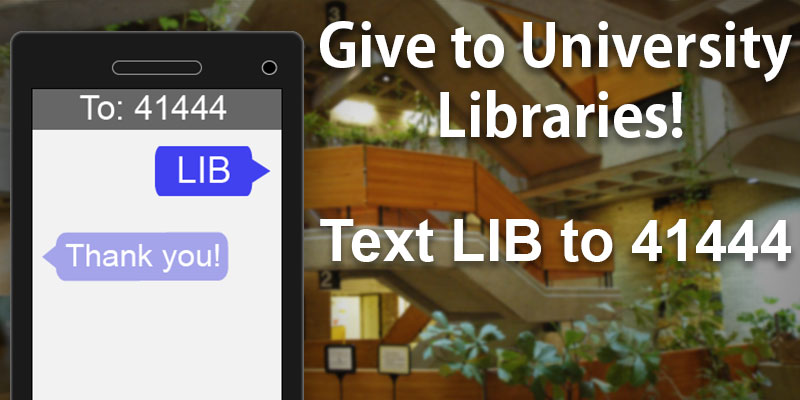 University Libraries, in cooperation with the WIU Foundation, now offers a text-giving option for those who wish to support the Libraries through online donations.
Users can visit the text-giving site on a desktop or any mobile device, and easily select how much they would like to give, and to which of the library's specific endowments and funds they'd like their donation to go. Mobile users can also text LIB to 41444 to make a gift. The aim of this new option is to make giving to the Libraries as quick and hassle-free as possible.
"University Libraries is excited to have a text giving option available for our alumni and supporters. In today's technological landscape, making giving easier is a benefit to all," says Suzanne Woodward, Director of Development for University Libraries. Donations received through text-giving allow University Libraries to continue supporting the University by providing research resources, student scholarships, study spaces, lectures series, programming, and other services.
For more information about supporting the library, visit the library's development page.