My ID

Your Official University ID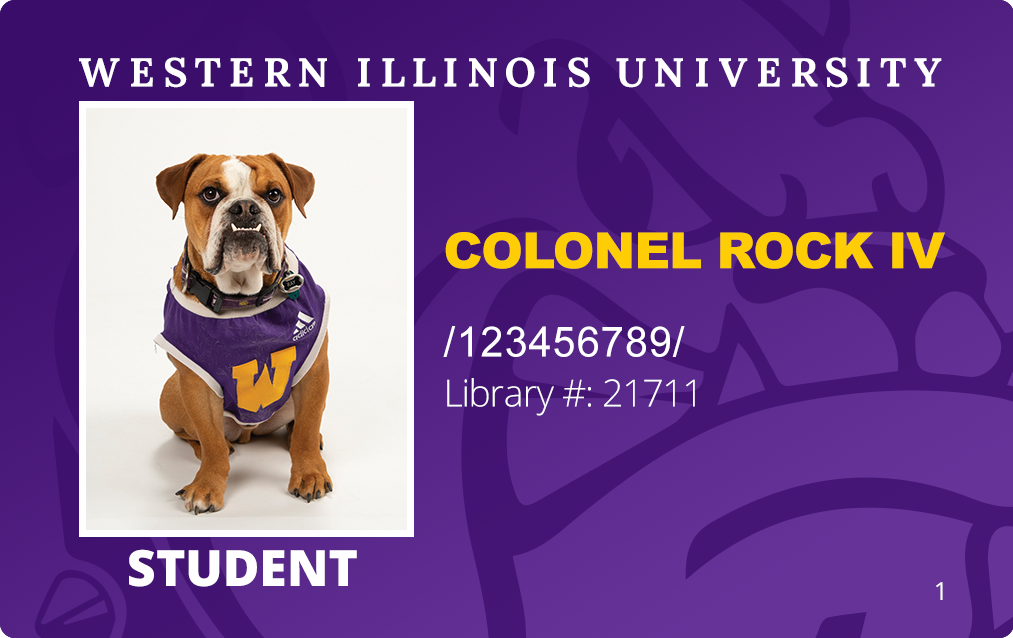 Your ID card is your all-in-one pass to . . .
Athletic events
The Spencer Student Recreation Center
Campus entertainment events
Checkout books at the Malpass Library
Use your Meal Plan and Rocky Dollars accounts
Your Western ID is your official Western Illinois University Identification Card...and much more! Review the list to the left to learn more about what your ID can do. Our FAQ page may help answer additional questions about the program.
Students requesting service(s) that require proper identification (i.e. Meal Plan, Student Recreation Center, entrance to a athletic event, etc) must present a valid Western Illinois University ID in order to access desired service(s). Access and/or service may be denied if a valid University ID is not presented. Additionally, lending your ID card to anyone or failing to present it upon request is a violation of University regulations and subjects the holder to disciplinary action.