My ID

Smile! And send us your best shot...
Western Illinois University has made it possible for incoming freshmen and transfer students who have registered for fall classes, to submit the photo for your student ID online. Once your photo has been submitted and approved by Western, your ID will be available for you to pick up when you arrive to campus in the fall.
All photos must be approved at least 7 business days before your arrival to campus in the fall. We suggest that you begin submitting a photo at least two weeks before the arriving to campus. If you don't submit a photo or your photo is not approved, you will be required to have a photo taken when you arrive to campus in the fall.
Please check your WIU email account after submitting a photo for your photo approval status.
Photo Requirements & Restrictions
All photos used on your official WIU Student ID card must meet all of the following requirements.
Image must be in .jpg format
Image must be 1 x 1.33 aspect ratio (175 pixels wide by 225 pixels tall suggested)
Image must be less than 150 KB in size
The picture must clearly identify you as a person and be of good quality
You must be looking straight at the camera. (No side profiles)
There can be no borders on the photo.
There must be a small space between your head and the top of the image, as well as a definite contrast between you and the background.
The photograph must be in full color
No red eye or flash reflection on glasses or contact lenses.
Hats or head coverings, sunglasses, jewelry or any other garment that obstruct the view of your face are not allowed. Exceptions maybe be made if the item is allowed on your official government-issued ID.
Only one person must be viewable in the photo
Please do not upload copyrighted photos.
Sample Photo Format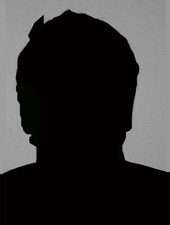 175 pixels by 225 pixels, 60 KB file size.


How to Get your
Custom ID Photo:
Make sure your photo follows the guidelines (see Photo Requirements & Restrictions)
Wait to hear from us regarding your photo status (notification sent to your WIU email account)
If approved, pick up your new ID in the fall.
If not approved, try re-submitting.
Questions?
Contact University Housing & Dining Services at 309-298-2461 or at uhds@wiu.edu.