Multicultural Center
Women's Center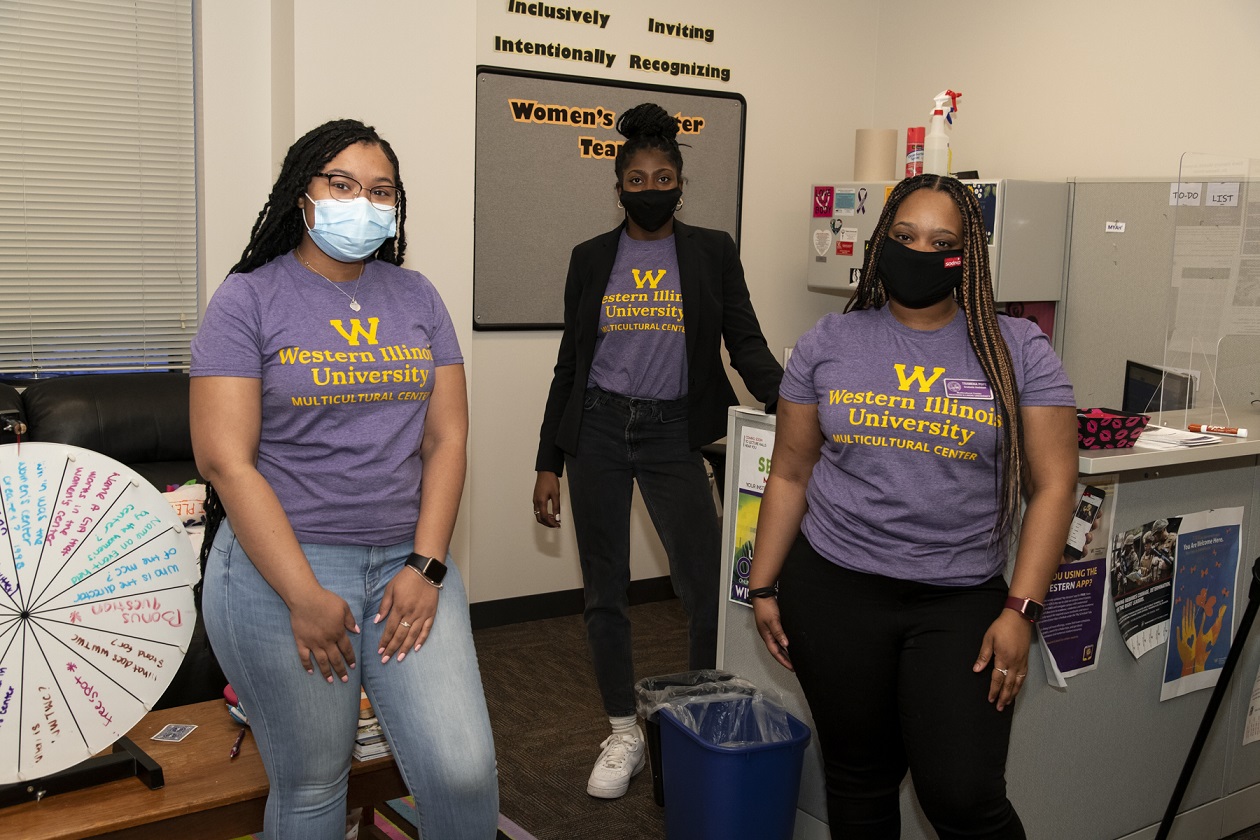 We invite you to
save
the
date
for
Take
Back
the
Night
Week, a meaningful series of awareness and community-building events focused on ending interpersonal violence, including sexual assault, rape, child abuse, incest, domestic violence, and stalking.
This year's theme is "Shatter
the
 Silence, Stop the Violence!"
Clothesline Project: October 24th, 1:00-4:00 pm in

the

Women's Center (a visual, interactive, awareness-building event in which different color shirts displayed on a clothesline signify different forms of abuse) 
Community

 

Take

-

Back

: October 25th, 4:00-6:00 pm in

the

Women's Center Lounge (a social event with fun and healing activities including poster-making, screenprinting, yoga, and more; all are invited to

the

MCC to build community)

Take

 

Back

 

the

 

Night

 

March: October 27th, starting at 4:00 in front of Sherman with a march to Chandler Park downtown (marchers will then gather in

the

park to share space during creative performances and individuals sharing their stories of survival)
Students are welcome to join
the
Take
Back
the
Night
committee which meets every Tuesday at 2:00 in
the
Multicultural Center Multipurpose Room.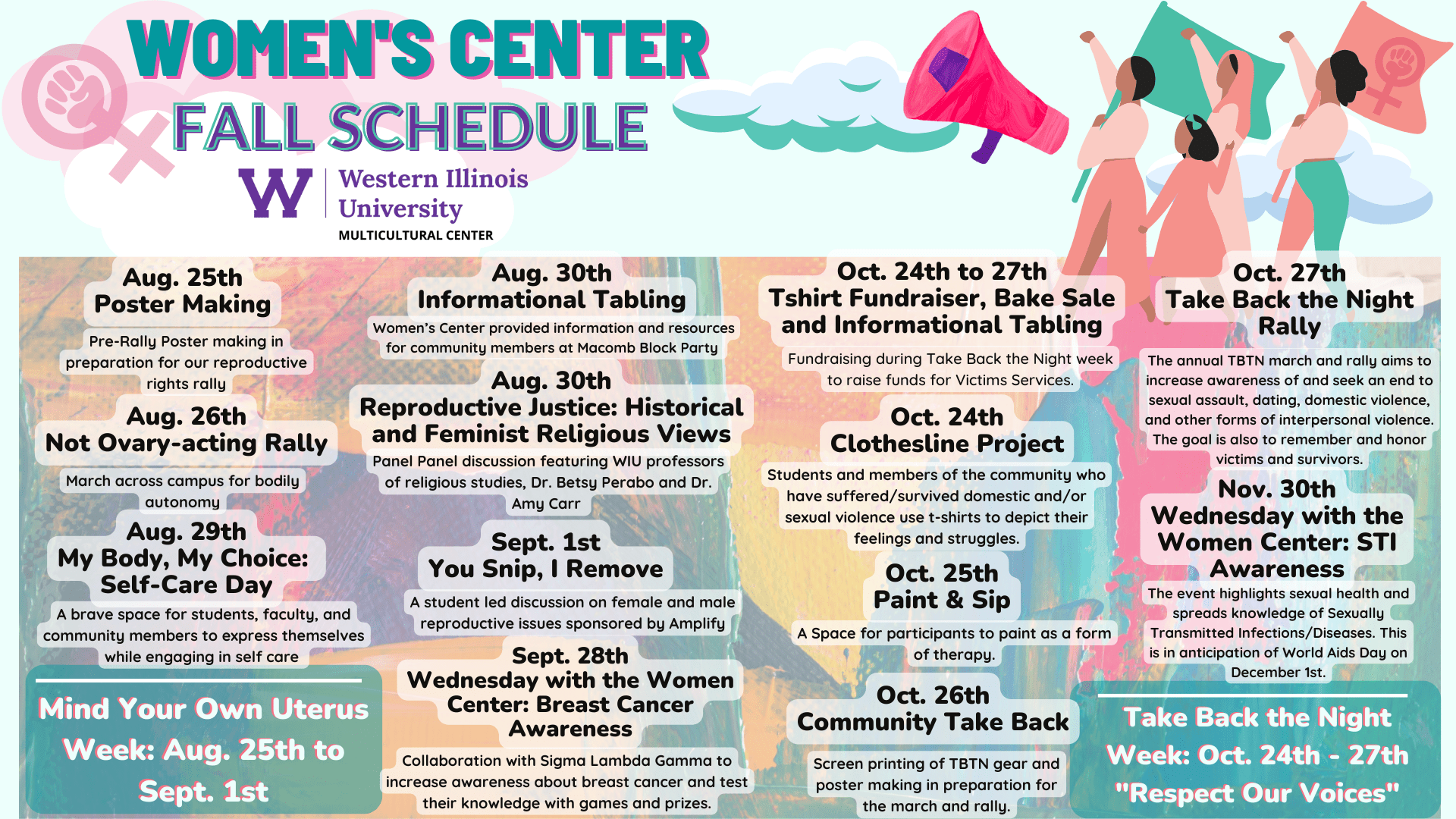 Contact Info
Women's Center
Multicultural Center Suite 209
1 University Circle
Macomb, IL 61455
Phone: (309) 298-2242
Upcoming Events
Check out our Leatherneck Link Organization Page for more information!
Contact Us
Phone: (309) 298-2242
Women's Center Hours: Monday - Friday 8 a.m. - 4:30 p.m.
Graduate Assistants Office Hours:
Dammy Abiodun-adewusi
M T TH F - 11:30am-4:30pm
W - Out of Office
Asia Billingslea