The Right Choice for Your Success
---
Student Outcomes & Achievements
A degree from WIU prepares you for career success. Outcomes range from employment in large and medium-sized corporations, to management of small businesses, serving the public, or continuing studies in top graduate programs. Become a future leader through student success at Western Illinois University.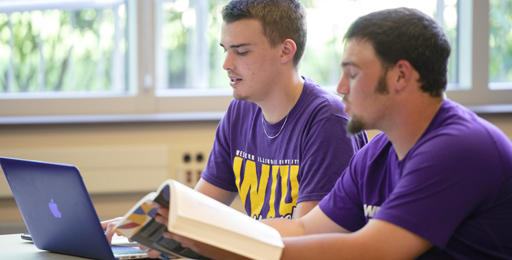 A great fit 
"Western offered a great opportunity for the field I wanted to go into. I transferred here, and it felt like home. It was a great fit for me. Western is extremely tight knit. I can just show up at an event and I know everyone there already. And walking to class, I easily see three people I know."
Evan Baker - Senior, Communication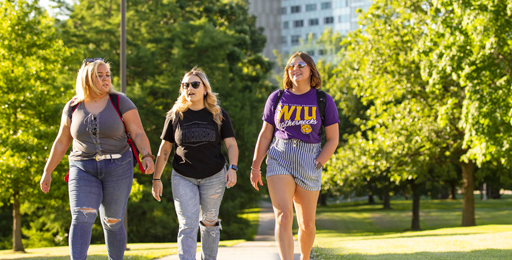 Financially compatible
"When looking at universities I chose Western due to financial compatibility. I received a lot of scholarships, and the locked in tuition rate made all the difference. I'm thankful to be here."
Katlynn Davis - Senior, Elementary Education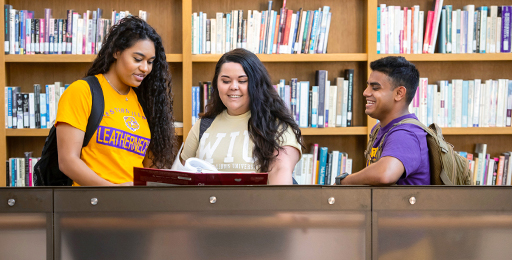 A diverse environment
"I chose Western because it was affordable, and when I came to visit I liked how much diversity I saw. Western is a family. Everybody is close. The faculty and staff are helpful, and the students are a diverse population, where anybody can fit in."
Tatum Butler-Hill - Class of 2020, Social Work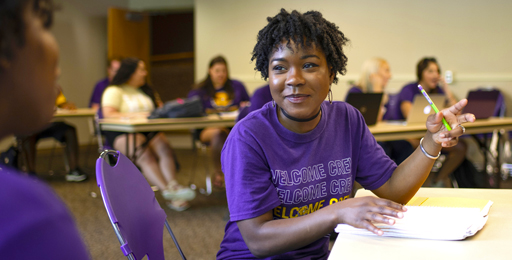 Empowering student goals
"I chose Western because of the resources offered here ... the Writing Center, the professors, the grad students and so many more. My freshman year, I joined the University campus choir. I'm also a resident assistant, student assistant in the history office and summer program assistant. Getting involved at Western can help you grow socially, academically and mentally."
Joshlyn Lomax - Junior, History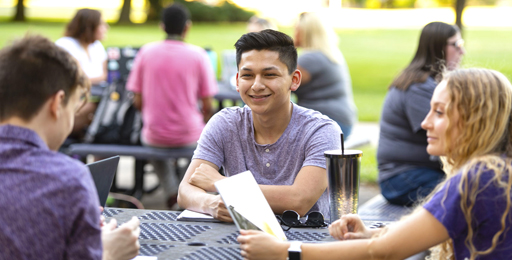 A place where I belong
"After just one year at Western, it has been one of the best experiences of my life, and I still have three years left. After all of those years of just trying to find who I am … already one year into WIU, I feel like I've already found a place where I belong."
Angel Perez - Sophomore, Music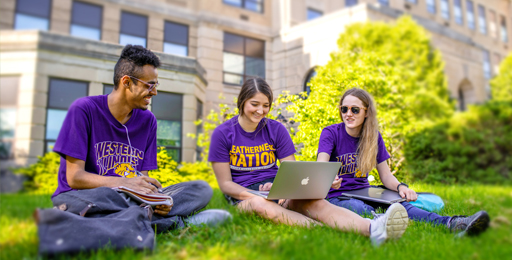 Meaningful connections with professors
"I chose Western because it's close to home and it has a similar environment to where I'm from. The other colleges I looked at were too big. I think this size allows me to get a much closer relationship with my professors."
Hadley Powell - Freshman, Biology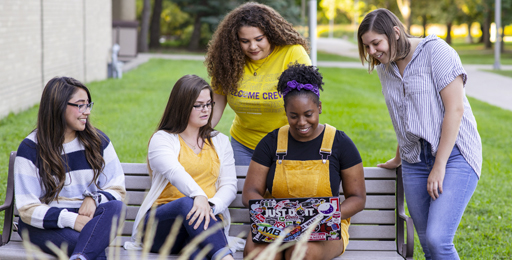 Endless opportunities
"I would tell someone to choose Western because of all of the opportunity that's available to you, but also the small town, community vibe that I really, really treasure. I've met a lot of friends and I've also been given a lot of career opportunities from being involved, as well. One of the best benefits is all of the connections that I've made. Go out and explore."
Delilah Sanders - Senior, Political Science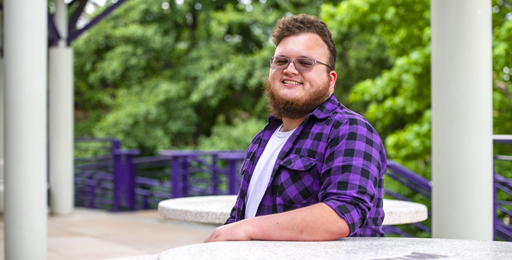 My home away from home
"Western gives me a second family. It's been my home away from home and a great time. I chose WIU because it was close enough to feel close to home but far enough that my family wasn't right on top of me. These four years at WIU have been a great experience and I'd do it all over again if I could."
Herb Sommer - Senior, Hospitality Management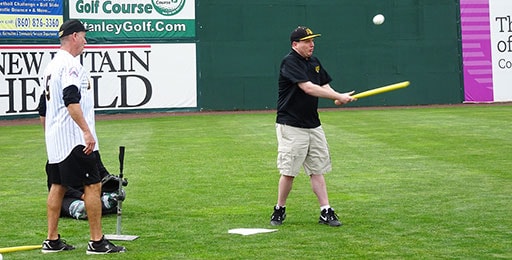 Disability Consultant for the Baltimore Orioles
"My work with the Orioles includes helping them become the first team in sports to wear Braille on their jerseys last year. At Western, (former) WIU Associate Professor of Kinesiology Algerian Hart helped me realize that everyone has a voice and should be heard. Dr. Hart pushed me during my time at Western Illinois to show that although I cannot see, I can still show students how I can exist in society as everyone else." Read more.
Bryce Weiler - Class of 2016
Sport Management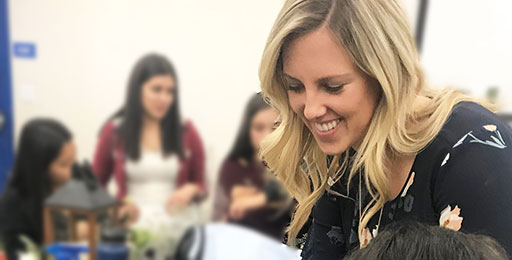 2019 Outstanding Young Teacher
"It was during my time at WIU that I developed my passion for teaching. I felt ready and excited to earn my first teaching position. Dr. (Andy) Baker showed me the importance of working hard to learn content, and teach it in the best way possible. My teaching strategies stem from the time spent in my agriculture education courses at WIU." Read more.
Kaylyn Davenport - Class of 2014
Ag Education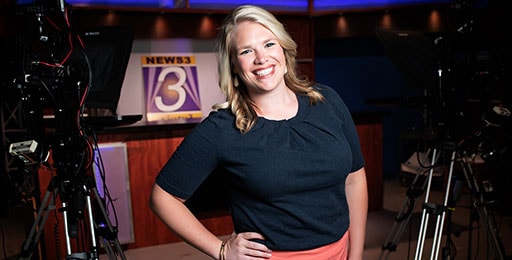 From Broadcasting Student to WIU Instructor
"At Western, I had the best college experience I could have asked for. This department literally made me better and it still has that family feel. I am so excited that I'm so fresh out of the business and can offer that close to the real-world experience to students, especially in social media and web writing." Read more.
Emily Manley - Class of 2017
Broadcasting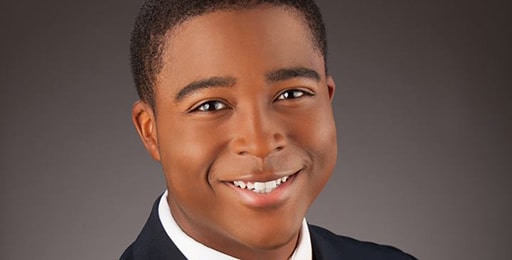 News Anchor for WTAE Pittsburgh
"Western Illinois University played a key role in my understanding of how the broadcast television news industry works. Through professionals who had worked in the field, I gained the knowledge needed to craft my skills early, be recognized locally and nationally for my storytelling ability and ultimately launch myself successfully into my profession. I jumped quite a few markets since I started my first job in 2014, and it's because of WIU's attention and mentoring that I'm now the weekend anchor for WTAE in Pittsburgh."
Chris Lovingood - Class of 2014
Broadcasting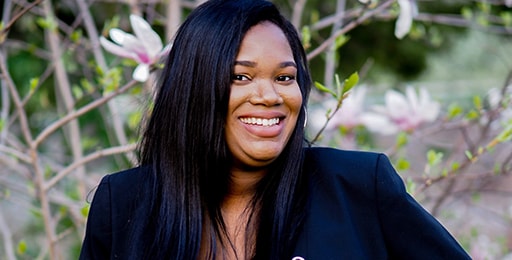 Communications Coordinator at Appraisal Institute in Chicago
"I learned how to conduct myself professionally before even leaving school. At Western, I was able to work at a variety of places on campus to get experience for my resumé. What was great was that the staff treats the students as colleagues so that the students can learn in the most realistic real-world environment possible." Read more.
Erika Davis - Class of 2016 & 2018
Communication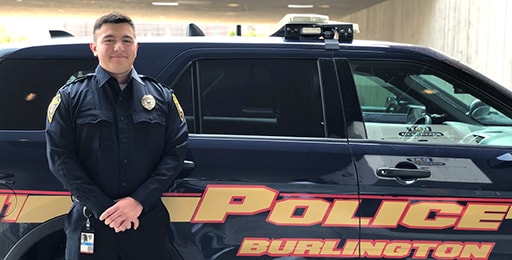 Burlington Police Department Officer
"Being the first of what eventually became three siblings of my family to attend WIU, Western made it easy for first-generation college students like myself to navigate everything from the application process, to financial aid and even picking my room on campus."
Porfirio Gallegos - Class of 2016
Law Enforcement and Justice Administration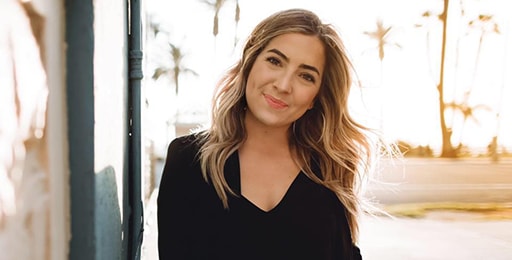 National Speaker for Tony Robbins
"From the moment I arrived in Macomb, I knew WIU was special. There are so many places where it can be easy to get lost in the shuffle, but at Western the opportunities for involvement are never ending." Read more.
Karissa Kouchis - Class of 2016
Communication and Journalism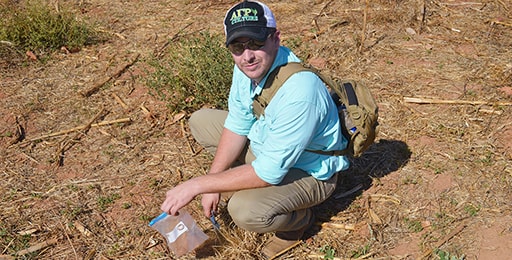 Regional Agronomist for AgriGold Seed Company
Todd recently traveled to Africa to train farmers.
"While at WIU, I took an international ag class that helped me open my mind to other countries and cultures," he said. "At WIU, I was also a member of Alpha Gamma Rho, and it was this organization that helped me learn the value of professional networking. It was this network that aligned me with the customer who invited me to take this trip with him and his team." Read more.
Todd Steinacher - Class of 2006
Agriculture
Student Retention and Completion Rates
To view data on the retention and completion rates of our undergraduate and graduate programs, please visit our Institutional Research and Planning website.