Greek Life

Fraternity and Sorority Life
at Western Illinois University
Office of Student Engagement | GreekLife@wiu.edu | (309) 298-3232
Welcome to the home of Fraternity and Sorority Life at WIU. The Fraternity/Sorority community is proud of its strong tradition of excellence at Western. With 12 Interfraternity Council fraternities, 6 Panhellenic Council sororities and 12 United Greek Council fraternities and sororities on campus, there is an opportunity for many different experiences in the fraternal community. We invite you to check us out what we value and expect by reviewing our Mission Statement, Core Values, and Learning Outcomes.
---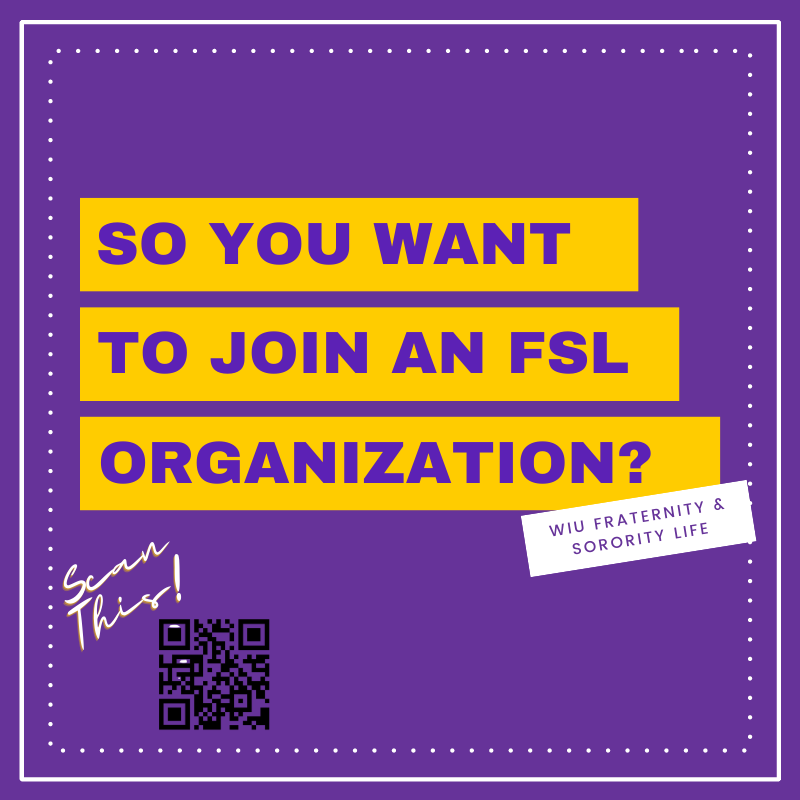 Recruitment and Intake Information
Academic Excellence. Leadership Development. Community Service. Life-long Friendships. There are many ways to be a member of the fraternal community at WIU! Undergraduate men and women interested in getting involved should look into our organizations, respectively. Contact greeklife@wiu.edu for questions.
Follow Us


All Council Recruitment Interest Form- Spring 2021
Social Event Notification Form
Quick Links

National Association of Latino Fraternal Organizations (NALFO)
National Panhellenic Conference (NPC)

National Pan-Hellenic Council (NPHC)

North-American Interfraternity Conference (NIC)

Association of Fraternal Leadership and Values (AFLV)

Useful Blogs
Holmes-Murphy Fraternal Insurance