Department of Biological Sciences

Master of Science - Biology
Highlights
Biology is one of the most basic fields of science with direct application to humans. Our continued existence on the planet Earth will depend on how we resolve biological problems. Biology ranges in scale from biochemical processes inside individual cells to complex multicellular organisms to populations of organisms to ecosystems to the entire planet. Courses are offered in Macomb, the Quad Cities and the Alice L. Kibbe Research Station.
Features & Benefits
Excellent research opportunities
Biology Graduate Student Association (BGSA) provides fellowship among students and faculty
Small classes, high teacher:student ratio
Multiple hands-on learning opportunities
Career Opportunities
A Master of Science in Biology allows our graduates to pursue careers in health care, biotechnology, conservation, government agencies, education, and a wide range of other fields. The career opportunities available to our graduates are as varied as Biology itself. Potential careers include biotechnology industry, medicine, government conservation agencies, private conservation organizations, science education, museum curation and zoos and aquaria.
Assistantship Opportunities
The Department of Biological Sciences awards up to 20 teaching assistantships and two graduate assistantships through an application and competitive interview process. All students with at least a 3.0 GPA, seeking, or completing a MS in Biology degree, are eligible to apply. All assistantships provide a tuition waiver and stipend.
Visit the School of Graduate Studies for detailed information about Graduate Assistantships.
Faculty Expertise
The WIU Department of Biological Sciences has faculty members with advanced degrees in Plant Sciences, Microbiology, Zoology and Science Education. Faculty have specializations in fungi, virus, bacteria, forest and prairie ecology and taxonomy, algae, mammalogy, parasitology, ornithology (birds), invertebrates (insects, snails), molecular biology, animal anatomy and physiology, biogeography and Geographic Information Systems (GIS).
Admission & Degree Requirements
Admission
All candidates must meet the general admission requirements of the Western Illinois University School of Graduate Studies. Students selecting Biological Sciences as a graduate major must have received a bachelor's degree in Biology or an undergraduate degree in a related field, with coursework in Biological Sciences. Completion of the degree will be contingent upon the student completing any undergraduate deficiencies identified by the department. Acceptance into the Biology graduate program requires a minimum 3.0 overall grade point average and a GPA of 3.0 or higher during the last two undergraduate years, three letters of recommendation and a student essay addressing students interests and career goals. The GRE is not required.
Degree Requirements
The MS in Biology degree can be earned by satisfying either the requirements of the thesis, project or coursework plan.
The thesis plan is designed for students who are interested in research and/or wish to continue their education with a Ph.D. program.
The project plan is designed for students who want to focus on hands-on experiences, an internship or coursework, where a non-thesis project or portfolio is preferred.
The coursework plan is recommended for students who want additional advanced training in the Biological Sciences.
View the Graduate Catalog for program details and course descriptions.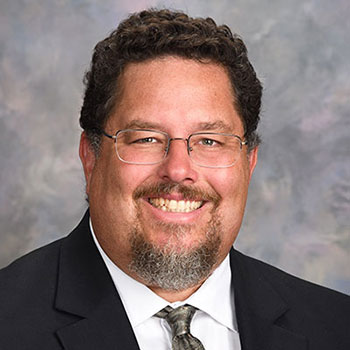 Graduate Program Coordinator/Advisor
Dr. Richard Musser
Scholarships
Please contact the Graduate Coordinator or department for more information.
George M. Ward Memorial Scholarship
CRITERIA: Must be a major in biological sciences, must be working at Alice L. Kibbe Life Science Station, must have completed 60 semester hours by the end of the semester of application, minimum cumulative 3.5 GPA, U.S. Citizen. Preference given to applicants who are concerned about the future of our environment and are planning on pursuing a career in natural resources conservation. Deadline: April 1. Renewable: Student must maintain a minimum cumulative 3.5 GPA while making satisfactory progress toward degree completion and continue working at the Alice B. Kibbe Life Science Station.
John E. and Mary R. Warnock Graduate Research Award
CRITERIA: Graduate student, biology major. Research expenses relating to the student's area of study within the department.