Race, Religion, Gender, and Multidisciplinary Studies
Mary Olive Woods Trust (MOW)
35th Annual Mary Olive Woods Lecture - September 15, 2022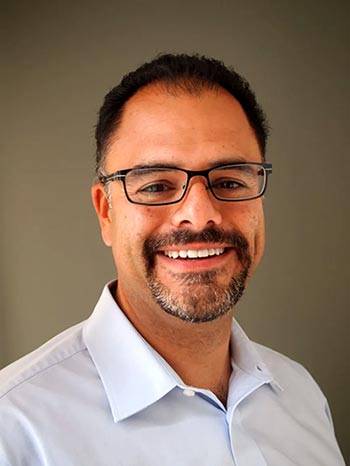 Dr. Edward E. Curtis IV delivered the 35th Annual Mary Olive Woods Lecture, "Muslims of the Heartland: How Syrian Immigrants Made a Home in the American Midwest." Dr. Curtis is Professor of Religious Studies, William M. and Gail M. Plater Chair of the Liberal Arts, and Adjunct Professor of American Studies and Africana Studies at Indiana University-Purdue University Indianapolis (IUPUI).
The descendant of the first Arab American immigrants to Southern Illinois, Professor Curtis has authored fourteen books on Muslim American, African American, and Arab American history and life, among them Arab Indianapolis; The Call of Bilal: Islam in the African Diaspora; Muslims in America: A Short History; and Islam in Black America: Identity, Liberation, and Difference in African-American Islamic Thought. Dr. Curtis is a graduate of the University of South Africa (DLitt et Phil), Washington University in St. Louis (MA), and Kenyon College (BA). His academic interests include Arab American studies, Islamic studies, Africana religions, and US history. He is co-founder of the Journal of Africana Religions.
Professor Curtis has served as a summer director for National Endowment of the Humanities seminars, and received fellowships from Fulbright, Luce, Carnegie, NEH, the American Academy of Religion, and Andrew Mellon. He is currently directing the Arab Indianapolis community history project.