School of Agriculture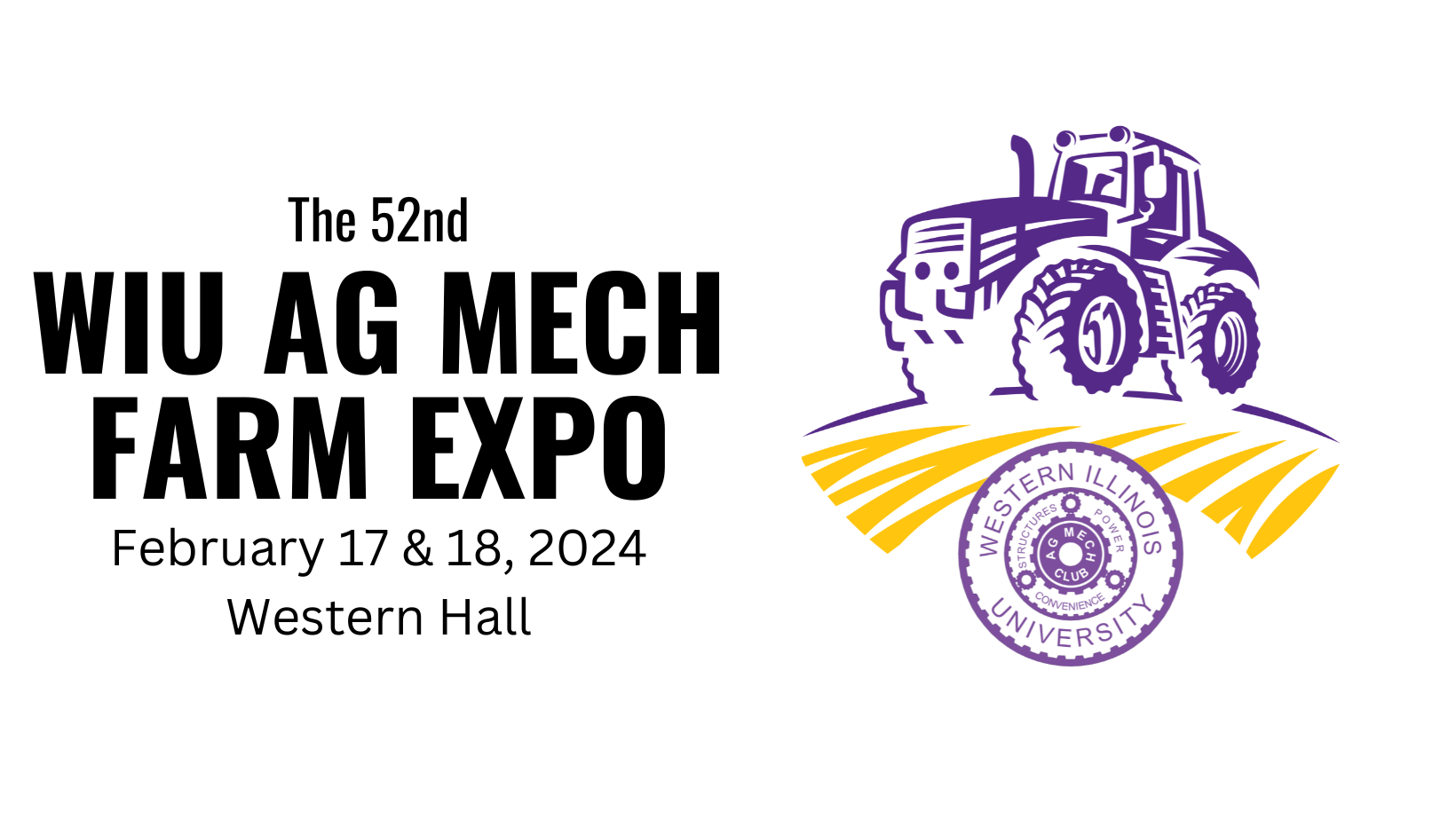 The Farm Expo, considered the largest student-run agricultural event in the country, will include displays of farm tractors and machinery, ag sales and service, ag management, emerging ag technology, livestock and crop supplies, conservation and ag structures. There will also be a variety of craft vendors upstairs in Western Hall, as well as free children's activities, including a bouncy house, face painting, a balloon artist and glitter tattoos.                                                                      Join us on February 17 & 18 in Western Hall.
Vendor Information
 Thank you to MTC Communications for sponsoring the hospitality area during the show.
Getting to the show
From the Chicago area: travel west on I-88 or I-80. On I-88W, exit #1A to I-74 east to Peoria. On I-80W, exit I-74 east to Peoria. On I-74 east, exit #46A to U.S. 34 west to Galesburg/Monmouth. At Monmouth, travel Highway 67 south, 30 miles to Macomb. Take a right at the stoplight onto University Drive. Q Lot and Western Hall will be on your left.

From St. Louis and other points south: Travel U.S. 67 north to Macomb through Illinois; OR travel I-70 west or U.S. 40/61 north to U.S. 61 north. At Hannibal, travel U.S. 36 east to I-172/U.S. 336/IL 94 north. At Carthage,travel U.S. 136 east 25 miles to Macomb. Turn left on Wigwam Hollow Rd. Turn right onto University Drive. Turn left onto Western Ave. and then back again onto University Drive. Western Hall is on your right and you may park in the large lot (Q Lot) to the east of Western Hall.
Vendors attending the 2023 show
Benji and Dapa's Adventures
Dream Creations by Brandy Lyn
Farmasi with Lisa and Kayla
Haley Risk Protection & Agronomy Services, LLC
Hochgraber Family Farms, Inc.
Long Bin & Electric
Thompson Brothers Painting Inc.
WIU Pre-Veterinary Sciences Club